Aside from the Simbang Gabi, endless Christmas parties, hamon, and keso de bola, another Christmas tradition we Filipinos look forward to is the exchanging of gifts. The thrill of giving and receiving is always present in all of us and the excitement just doubles during this holiday season.
But sometimes, shopping for your ka-exchange gift can be tough especially when a category is given. Something long? Something short? Something hard? Something soft? Sure is fun and challenging at the same time!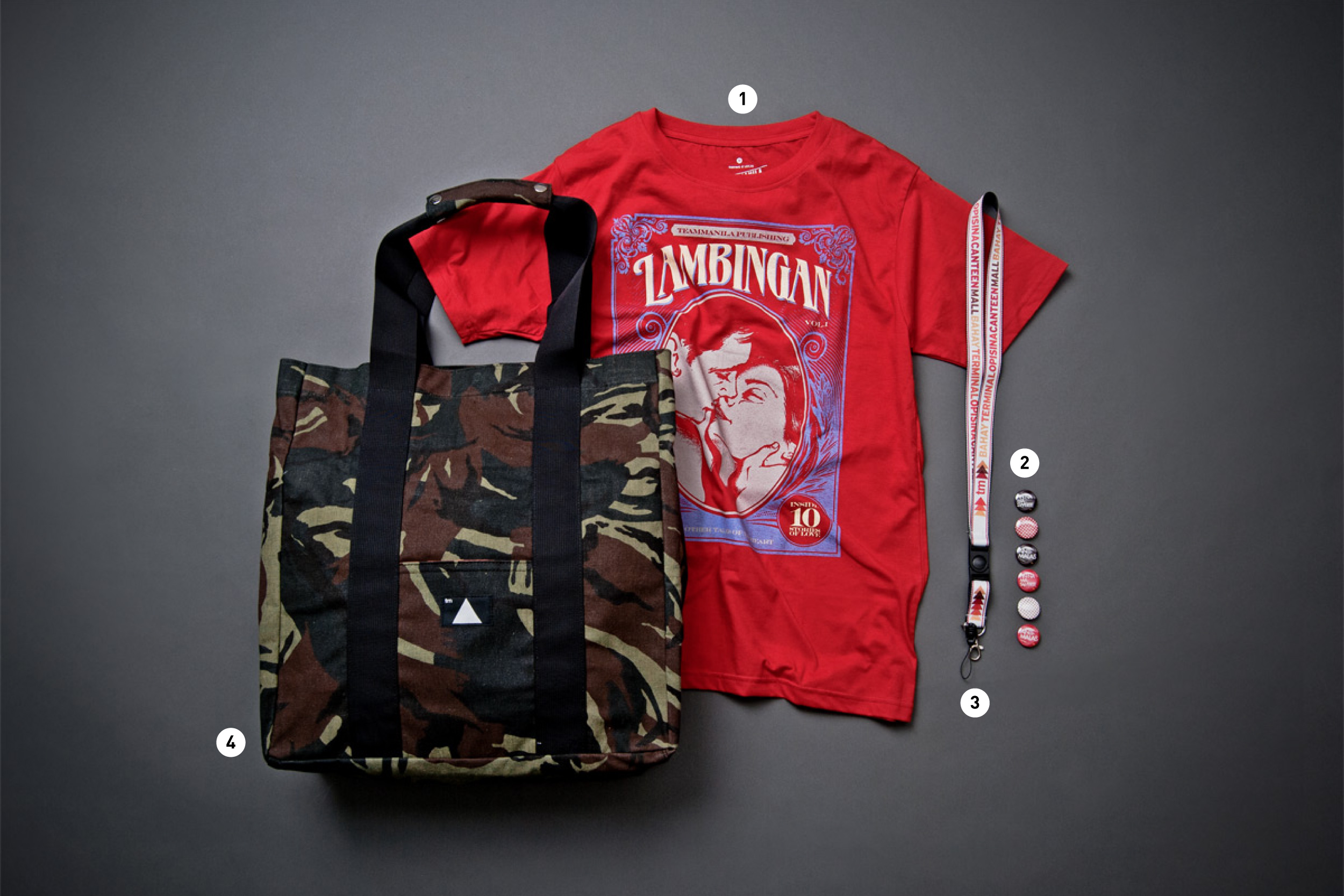 So let TeamManila help you with your ka-monito or ka-monita. Here's our guide for that mystery ka-exchange gift of yours!
1. Something sweet? TeamManila Lambingan shirt. Comfortable and in red, you're sure the sweetest person when you give this one.
2. Something round? TeamManila Pins. Witty and fashionable, these TM pins represent your fun and carefree outlook this Christmas.
3. Something long? TeamManila Lanyard. If they want it long, then make it lanyard long. Helpful if your ka-exchange gift likes carrying stuff around his or her neck.
4. Something big? TeamManila Camo Bag. A huge bag for a person who has a lot to carry! This TeamManila bag sure is versatile, too.
So make that pick and make your ka-exchange gift happy! Want to win the TeamManila Lambingan shirt? Then watch-out for our Gift Guide give-away in TeamManila's Facebook page. And don't forget to visit the TeamManila Lifestyle Store nearest you for the rest of our gift guide items!
Categories Gift Guide