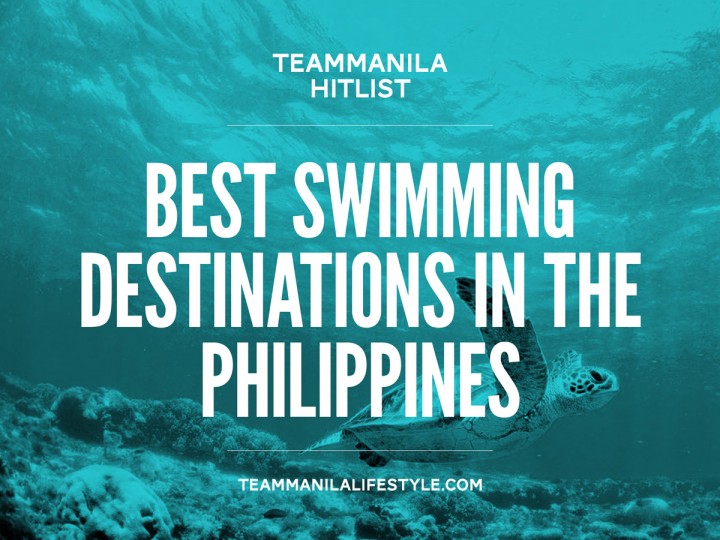 (image credit: Fransisco Guerrero/@studioguerrero)
From the 7,107 Philippine islands, we are truly blessed to have a number of pristine beaches here. Every once in a while we need to experience #VitaminSea—but which one should we visit first?
1. Benj Ramos is an explorer and a visual storyteller. He does not live life vicariously.
Nacpan Beach
"Nacpan Beach was a perfect cap to a six-day trip to what is known as the world's most beautiful group of islands. While the first five days were spent traveling through the water to other islands, this beach is accessible via motorcycle rides or "habal habal" an hour and a half away from El Nido Town. It was an entirely different experience other than that of previous islands we had been to as it was both a long and wide stretch of white sand; a shallow beach. The water would come in from almost a kilometer off the shore and maintained an almost steady depth of an ankle and a half. I spent my time walking from end to end, the incoming waves lapping past my ankles and receding below again and again whilst the rhythm of the ocean, the howling of the strong Amihan winds and the swaying sounds of the Tropical Palm trees made the perfect soundtrack to a perfect moment."
2. Francisco Guerrero is a travel and commercial photographer. He is an executive editor of a travel magazine.
Apo Island
"More than the beach, it's the marine sanctuary that surrounds most of the island. It's a perfect place for snorkeling. Very close to the shoreline and in shallow water you can see one of the best examples of a coral reef teeming with life. It's almost a guarantee that you will run into a sea turtle."
3. Renan Barco is a user-interface designer who loves to travel and share photos. He runs a blog to share his travel stories.
Sibang Cove
"One of my favorite beach is in Calayan Island, part of the Babuyan group of islands—Sibang Cove. It's very peaceful but the waves are too strong to swim. The place is very remote and its like a scene from Lost"
4. Gabz Gabiano is a digital marketing manager during weekdays and a traveler during weekends. His goal is to explore the best of the Philippines and share his journey by blogging.

Calaguas
"Since everything is equally beautiful, it's hard to tell my second top favorite beach. In terms of superb white sand and crystal clear water, I would say I love the long beach in Calaguas, Camarines Norte."
5. James Betia is an adventurer, backpacker, runner and a surfer. By creating a blog, this is his way of encouraging fellow Filipinos to discover the beauty of our country.
Dahican
"Dahican Beach in Mati City, Davao Oriental also on a weekday. Hatching turtles and surfing make me stoked."
6. Katrina Pineda is a designer specializing in web and branding. She loves to travel often with her squad.
Sumilon Islands
"I love Sumilon Islands' pool-like waters, plus it's a private island with not much people. The most fun I've had in Cebu though is not swimming in its beaches but canyoneering through Badian-Alegria, which should be in everyone's to-do list if they're coming to Cebu."
7. Patrice Averilla is a travel blogger from Manila. She is an eternally curious student of the world.
Marinduque Island
"It's pretty easy to go there and there are only few people on weekends. The place is laidback, has a lot of different beach spots and the people are really nice and helpful."
8. Coleen Francisco is a part-time mermaid and part-time mountaineer. She moderates an online community where people meet, connect and share their common passion for adventure and the outdoors.

Kalanggaman Island
"I always love travelling to Cebu and the last time I went there, I visited Malapascua Island. It's a two-hour boat ride to Kalanggaman. Getting there is not as easy as it may sound since the boat doesn't have a regular schedule. Hence, I took a private zone. The two-hour boat ride was already an adventure on its own given the big waves that welcomed us. The water is insanely beautiful and the sand bar is simply breathtaking. What I love most about this island is that it's not commercialized yet. You may need to camp if you want to stay for a night."
9. Paolo Cuarteron is a travel photographer. He stays curious and he never ceases to marvel.
Sambawan Island, Leyte
"Despite having to sit in a van and an outrigger for almost seven hours, I'd go back here in a heartbeat. This island has a charm of its own and being away from the mainland will give you peace and serenity that you are looking for. From being a great diving spot to having a surreal sunset, this island will not disappoint you. By just walking a few steps from the shore, baby corals and a few clownfish will greet you hello. If this is not your thing, you can opt to hike up to the tower to get a view of the whole island and watch the sunset."
10. Nella Lomotan is a passionate photographer and an outdoor adventure seeker. She loves to document life by writing them on the pages of her journal and online blog.
"My experience in Palawan particularly in Amanpulo, El Nido and Coron prompted me to keep exploring every corner of our country. There is a reason Palawan is dubbed as "The Last Frontier" and is consistently named as one of the top beaches in the whole world. A haven with delicate white sand beaches, the brightest, bluest blue waters that stretch endlessly from the ocean to the skies, lagoons surrounded by towering limestone cliffs that sit above turquoise waters, a rich, abundant marine life, peaceful lakes which connect you to mother nature in all its serenity and the list goes on. The only way for you to find out why Palawan is most loved by many is for you to actually go there and experience what it can offer yourself."
From all these, you surely got a long list of swimming destinations to visit. Now, are you ready to get sunkissed? Head on and experience taking a dip under the summer heat!