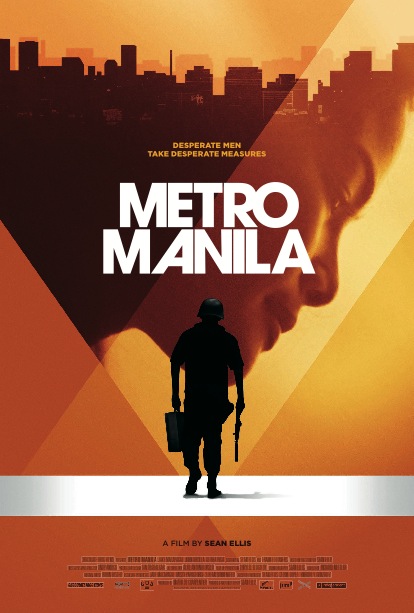 It is always a pleasure to speak about Manila and the various quirks it has. From entertaining, nostalgic, to rough and crazy, the Philippine capital has been appreciated and interpreted a million of times. But with British film director, writer, and producer Sean Ellis's independently produced film entitled "Metro Manila" we see the city under a different light.
Starring Jake Macapagal, Althea Vega, and John Arcilla, Metro Manila narrates the story of Oscar Ramirez (Macapagal) who along with his family, decides to leave their rural life in Banaue for the hopes of having a better future in megacity Manila. Oscar then lands a job as a driver for an armored truck company but soon falls into the harsh and manipulative ways of local city dwellers. From there he meets Ong (Arcilla) and together they undertake vile ways for the company they work for.
Shot entirely in the Philippines in 2011, Metro Manila premiered at the 2013 Sundance Film Festival last January 20 where the film received the festival's Audience Award. It was also released in France, Belgium, the Netherlands, United Kingdom, and just recently in the Philippines. Much to its universal acclaim, Metro Manila has been selected as the official British submission for the Best Foreign Language Film category at the 2014 Academy Awards.
An interesting take on Filipino family and the malevolence of society, Metro Manila is Ellis's brilliant interpretation on how he saw Manila not only as an urban setting but also as a promise of hope. Gripping and even forehead-wrinkling, Metro Manila is one film every Filipino should watch; a stunning execution of visuals that will also open our eyes to the reality we try to blind ourselves of.
Watch the full trailer of Metro Manila here:
And since we've already got the popcorn cooking, here are 5 highly-rated "Manila" films that tackle Filipino issues and were premiered during the last three decades. Enjoy!
Photos from http://www.listal.com/
Categories Film