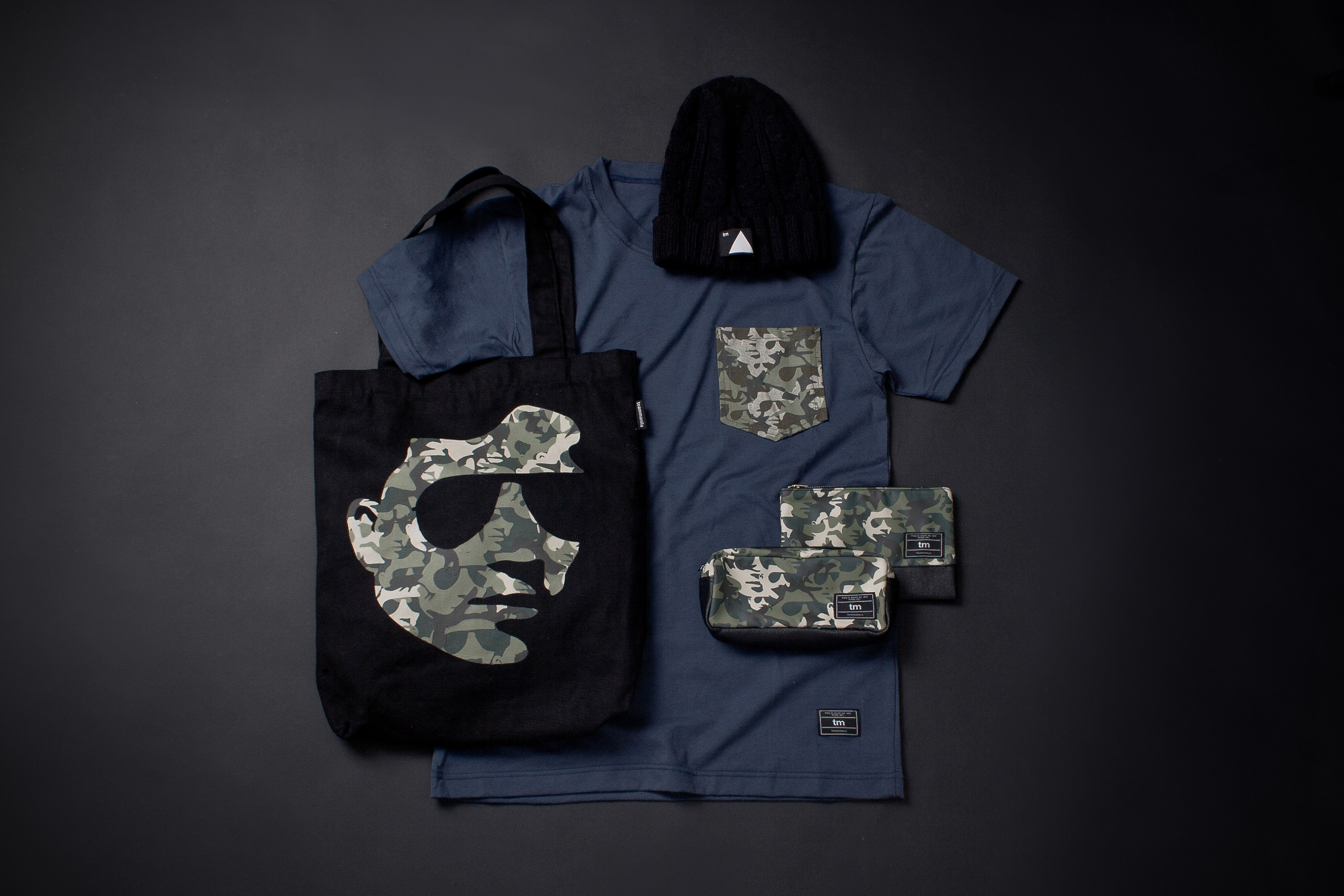 When one is having a tough time mixing and matching their day's outfit, a collection that is not only stylish but also modern and cool is just the perfect ensemble to have in your closet. It's for those "I don't know what to wear days" that makes one feel a little lazy but still carrying a straightforward attitude.
And when you've got a distinctive manner to take, then you should definitely pair it with a timeless style. As for TeamManila's latest Camo Collection, a variant of shirts and accessories for the quirky man
and woman is presented, taking the daily wear to a higher level.

Shirts, tote bags, pouches, bonnets, ballers, umbrellas, lanyards, tumblers, and pins — this 2013 Camo Collection may appear tad military but a closer look to it depicts the classic Filipino; funny, witty, and easy to be with; TeamManila's own Rizal, statements like "This is What we are Made of" and "Brand New Movement" plus amusing puns like "Payong Kaibigan" and "Pili-Pins" showcase what is elegant yet fun in this latest TM line. A mix of colorful summer-like hues and strong black and white tones make this collection perfect for someone who wants to add flair to their daily look.
So for a day outside, TeamManila's Camo Collection is just perfect for an effortless yet stylish look. Grab it at the nearest TeamManila Lifestyle store today!
Categories Uncategorized