Got a bunch of films and you don't know where to develop them? Don't fret. We got the right treat for you.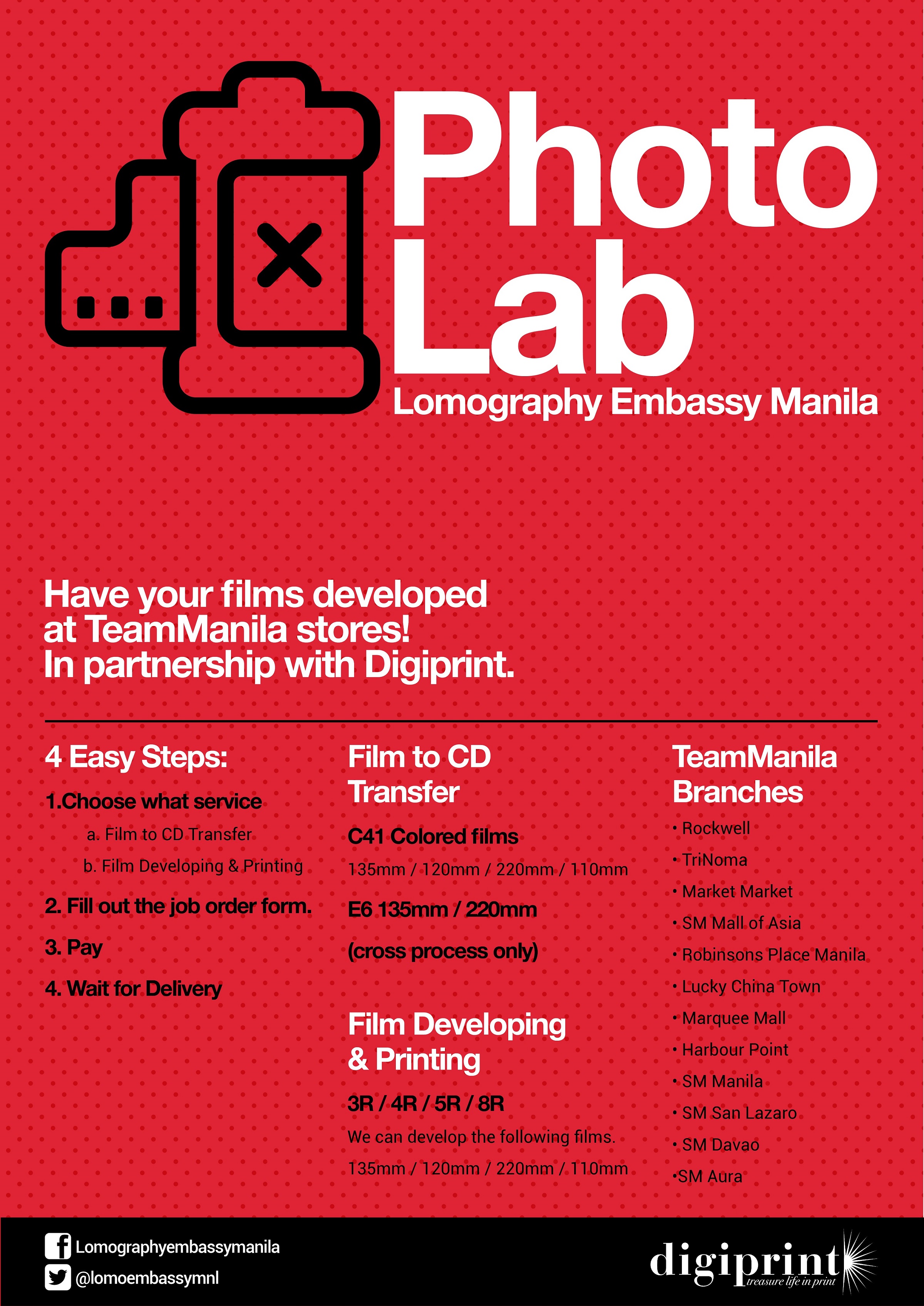 Lomography Embassy Manila is proud to announce the launch of it's very own Photolab. Starting November 4, you can pack your films and drop them off for processing at any of the Team Manila stores nationwide. To make it more convenient, your processed films and CD soft copy will be shipped to your designated address!
So keep the analogue revolution alive and shoot in film. See you at the drop off!
Here are the mechanics of our Photolab:
1. Lomographers and film enthusiasts can drop off films at any Team Manila store listed below:
-Rockwell
-Trinoma
-SM Mall of Asia
-Market Market
-SM Aura
-Robinsons Place Ermita
-SM Manila
-SM San Lazaro
-Harbor Point
-Marquee Mall
-SM Davao
2. Partners from Digiprint will pick up the films every Monday. Films included in the pick up are those collected from Tuesday – Sunday of the previous week.
3. After processing, the negatives and the CD will be shipped to the specified address of the client. For provincial customers, an additional forwarding fee of Php 140 will be charged for stores located in the Luzon Provinces; Php 160 for stores located in the Visayas and Mindanao Provinces.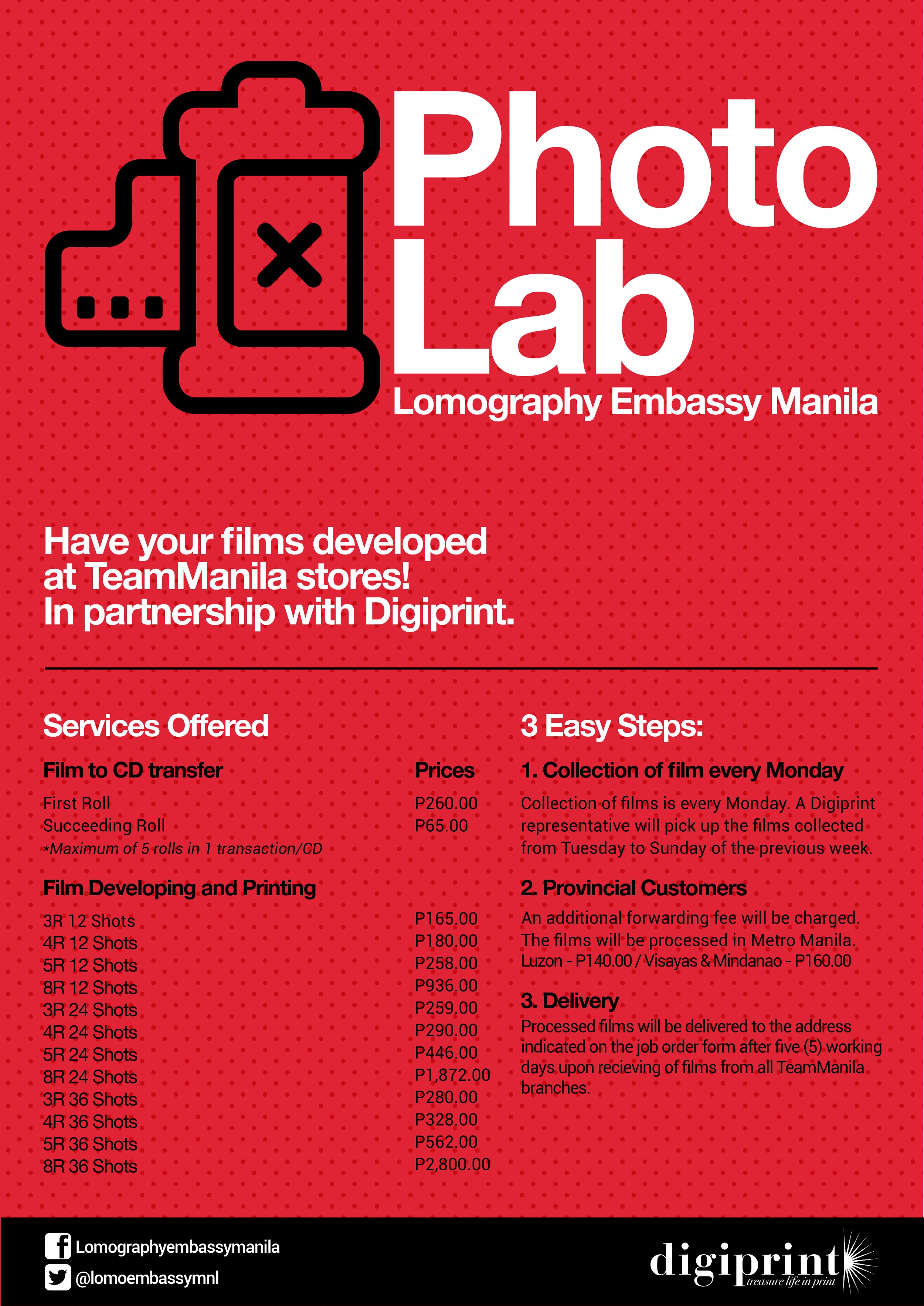 Visit our Social Media sites for more details:
Facebook
Twitter
Don't forget to hashtag us — #lomoembassymla #photolab
*See posters for more details
Categories Lifestyle