If there's one thing Filipinos can be really passionate about, then there is no doubt that food is on top of the list. Food is everywhere: in our households, the streets, and even inside public transportation. Plus let's not forget how eager Filipinos are when it comes to thinking of yummy food inventions!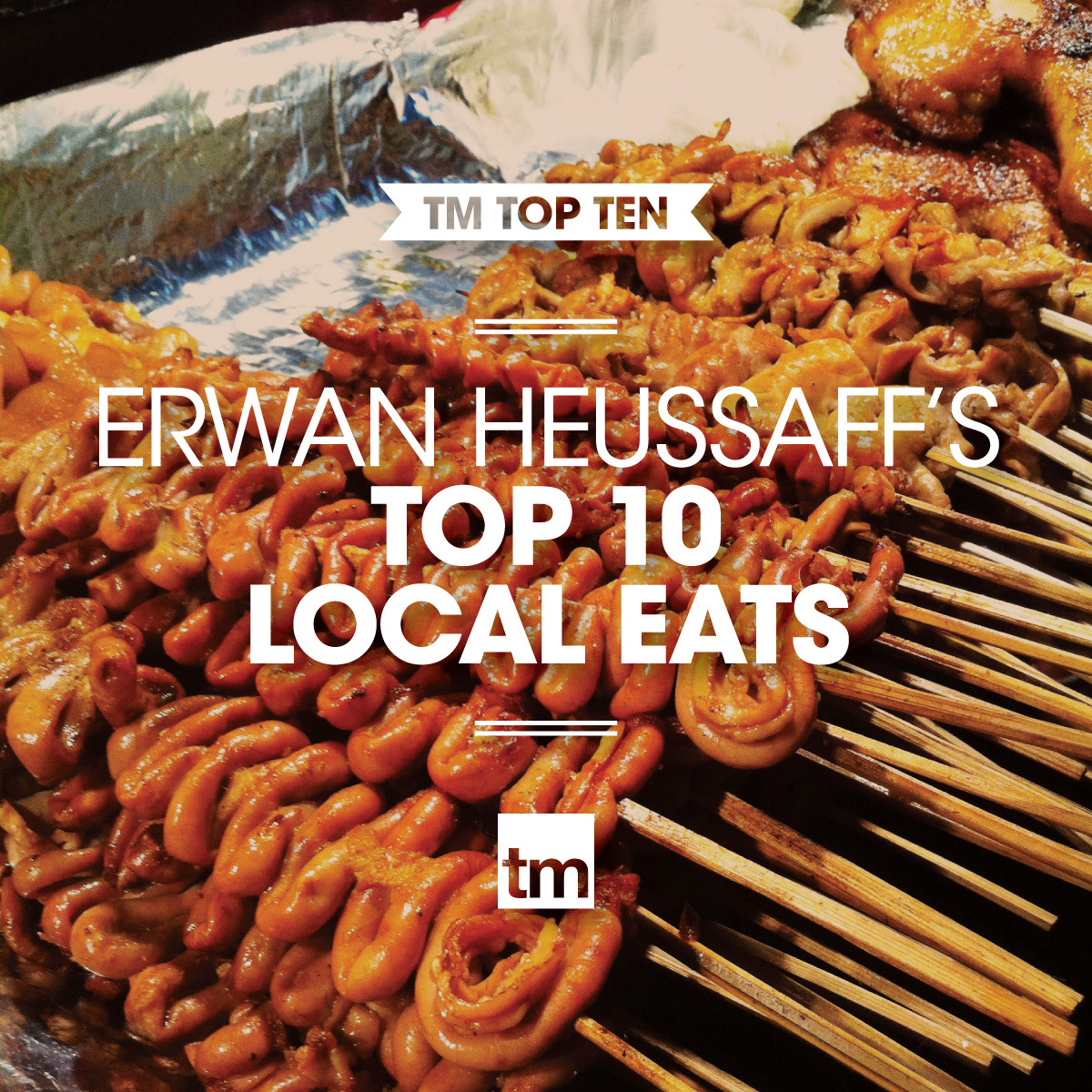 And for French-Filipino Erwan Heussaff, this love for food should not be expensive or hard to find. This self-confessed foodie surely goes for the local eats – food that is intensely delicious, easy on the pocket, and very much Filipino.
Check out The Fat Kid Inside's Top 10 Local Eats in this edition of TeamManila's Top 10! A blissful countdown that will definitely make you want to go outside and buy some good isaw. Or maybe enjoy a hot bowl of Sinigang. Enjoy!
1. La Paz Batchoy – our version of fatty deep and delicious ramen.
2. Isaw – probably the best street barbecue we have.
3. Sinigang – there is nothing like it anywhere else.
4. Pancit – noodles are the future. Our variations of pancit play right into this trend.
5. Bicol Express – so many flavors, spice, and coconut. Something you would expect to come out of South East Asia.
6. Tapa and Tocino – because it's confusing for Spanish tourists and because we have the gusto to eat
rice and meat in the morning.
7. Cebu Lechon – who doesn't want to feel like an extra in Game of Thrones, munching on thisdeliciously crisp pig?
8. Talangka Rice – once you've had your share of pork fat, crab fat seems like the logical next step.
9. Sisig – back to pork fat, but [it's good to] get drunk first.
10. Pako Salad – probably our only localized Pinoy salad.
The Fat Kid Inside x TeamManila collaboration is still available at all TeamManila Lifestyle Stores nationwide. Check it out!
Categories TM Top 10