With 7,107 islands, the number of beaches in the Philippines just can't be figured exactly. Every now and then, a majestic beach coast is discovered by a random fella or a sea lover appreciating the beauty of its surroundings. Local beaches are everywhere and it's something we have to be grateful about. After all, who doesn't want a free swim?
But aside from that dip, what does one do in the beach exactly? Get a tan? Take photos? Collect stones? It's a list we can't pinpoint appropriately that's why in this version of TeamManila's Top 10, we asked the regulars of the coast what are the Top 10 Pinoy Things to Do in the Beach. Let us meet Elaine Abonal from Surfista Travels, a surfer and traveler whose year-long tan we envy to bits.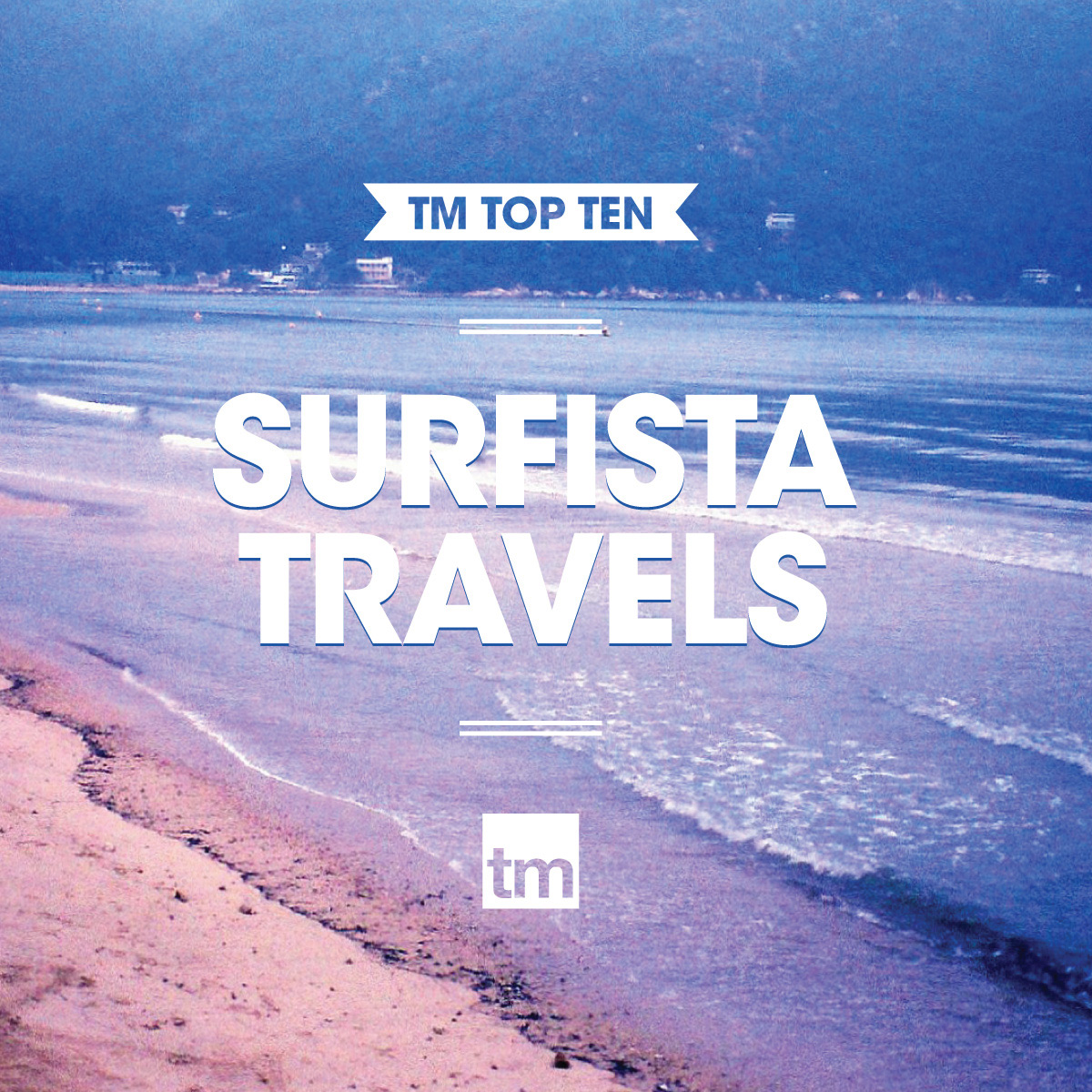 First of all, who is Surfista Travels?
Surfista Travels Philippines is a surf tour company that offers surf tour packages. At the moment, we frequent La Union, Baler and Siargao [which is] perfect for people who live in Manila and would like to get away and try something new for the weekend. It is also for tourists who want to explore and see the Philippines in a different way!
Who is the person behind Surfista Travels?
Surfista Travels is owned and operated by Elaine Abonal who is based in Manila and has been surfing/traveling around the Philippines (and bringing friends to different surf spots) for the past 12 years. Elaine is a graduate of the Ateneo de Manila University and has been a group leader and chaperone for students to France, Spain, the UK, and other countries. She also speaks English, French, Spanish, and Tagalog and just recently received her First Aid Certification.
Here are Surfista Travels' Top 10 Pinoy Things to Do in the Beach. Be sure to take note before heading to that end-of-summer beach trip!
1.  Surf! – Or take surf lessons. We live in a tropical country blessed with beautiful waves so it's a definite must do at the beach – especially for us since we love surfing!
2. Eat freshly grilled seafood – Make kinilaw from fresh fish and have a barbecue! Best place to do it at the beach, right after surfing or being in the water.
3. Revel in Mother Nature's beauty – And [remember to] take nothing else with you but photos. Take as much photos as you want –  from selfies, group shots, and jump shots because everything looks photogenic at the beach.
4. Play with the sand – Build a sand castle or a sand man, bury someone in the sand, draw on the sand, or play soccer barefoot. Our country has beaches with white, gray, and black sand so we should make use of it. Make sure you don't bring any home though because it affects the ecosystem which a lot of people do not know yet.
5. Watch the sunrise and/or the sunset – Wake up early to watch the sunrise or take time to watch the sunset with a couple of beers and a group of old and new friends. Appreciate how beautiful our country is and how lucky we are to live here.
6. Go coco loco! – Climb a coconut tree or ask someone to climb it for you (it is dangerous!) then drink fresh coconut water and eat the coconut meat. We're blessed with so much coconut trees and it's a great way to rehydrate after all that fun in the sun.
7. People watch, and even better, make new friends – What better place to do it than at the beach where people are relaxed and happy. You can also divide boat hires and pay cheaper too!
8. Bring out the Pinoy singer in you – Filipinos love music so look for a place where there is a cheap karaoke machine, watch a live band playing on the shore, or play your own guitar/ukulele.
9. Try other water sports – There's a lot to try like wakeboarding, snorkeling, jet skiing, kite boarding, scuba diving, mermaid lessons, windsurfing etc. The Philippines has so much water around that the possibilities are endless!
10. Pick-up trash – Whether it's yours or someone else's. We have to contribute and help save the environment, not just take advantage of it.  Even picking up three pieces of unwanted rubbish by every person makes a difference. We want to keep surfing and swimming in clear crystal water and walk on clean shores, don't we?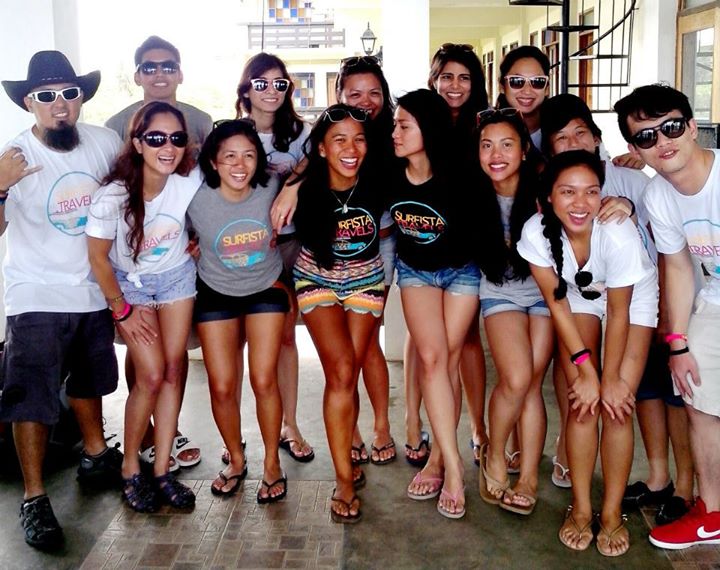 Thanks for that list, Elaine! For the surfer in you, don't forget to visit www.surfistatravels.com for they are off to Siargao this July and August to skip the typhoon season and bask in the glorious sun. More surf trips are also lined-up for the rest of the year so head on and check it out today!