She lives and breathes art, she turns scrap into works of beauty, she's a creative woman from Manila and that is why we adore her.
You have probably heard of Mansy Abesamis and the craft that she creates.  Coming from the laid-back area of Katipunan in Quezon City, Mansy is a jewelry maker, potter, papercut artist, and the brains behind washi tape online store, Hey Kessy.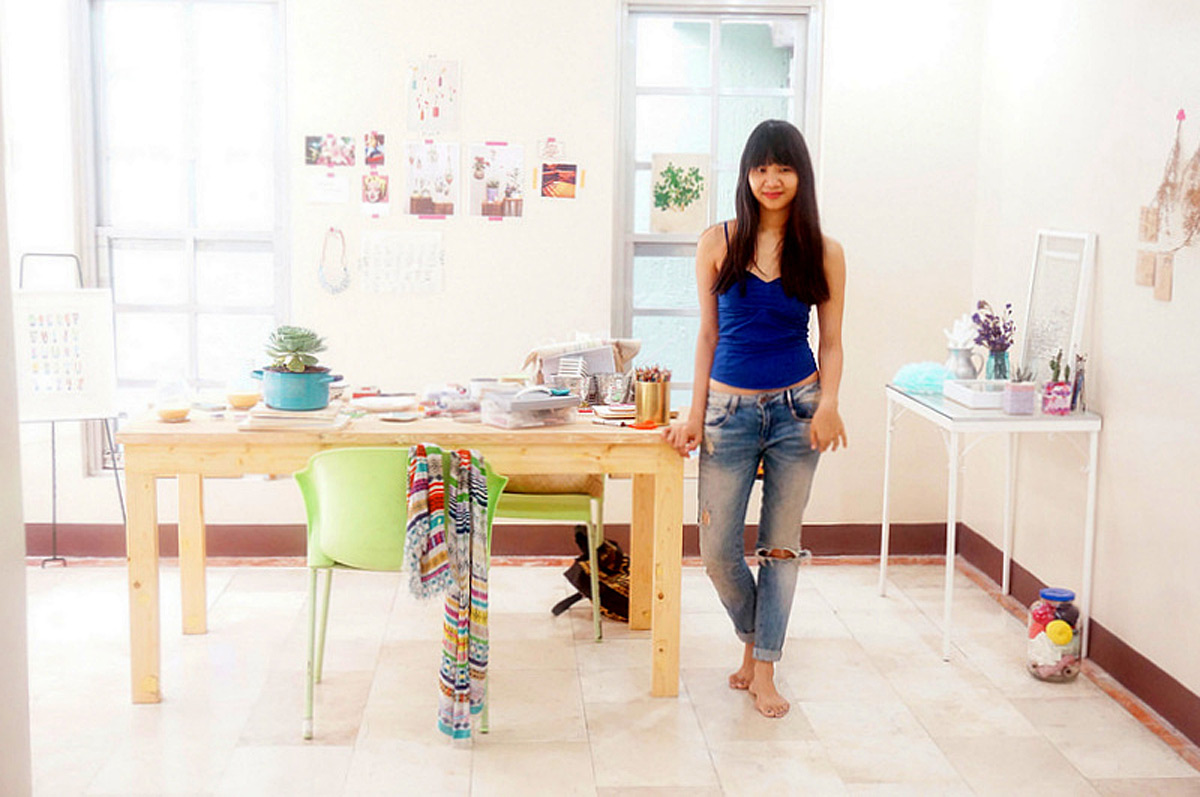 Having been a crafter ever since she was kid, it is natural for Mansy to create something pleasant from objects either haggled or found.  What started as a hobby has turned into a passion that is continuously shared to people, as it evolves from simple to beautiful.
A fine example of work in progress, TeamManila is glad to feature this young lady and get an insight on the art she does. Let Mansy keep you inspired as you work with your hands. Come and read our interview with her below.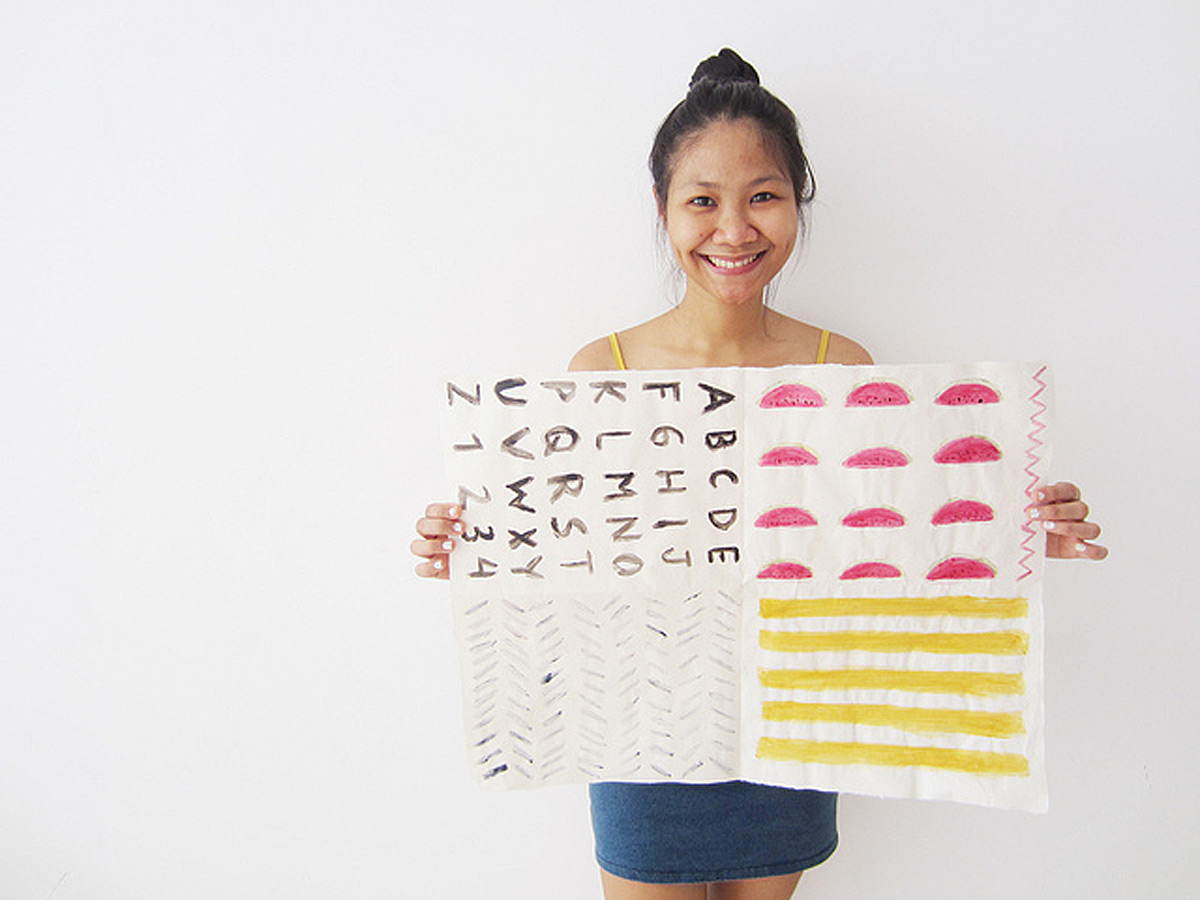 Tell us something about yourself. What do you do for a living? What are your interests?
Hi! I'm Mansy Abesamis, a Manila-based papercut artist, jewelry maker, potter, and crafter. I have an online shop, Hey Kessy, where I sell art and craft materials. I also hold craft workshops every month.
How long have you been crafting and how did this passion begin?
 Just like everyone else, I've been crafting since I was a kid. I spent my childhood in the province where there weren't a lot of stores so my siblings and I [opted to make] our own toys instead of buying them. My mom, who is also an artist, encouraged me to make art. She'd buy me art materials and enroll me to summer clinics like painting, drawing, and even ballet.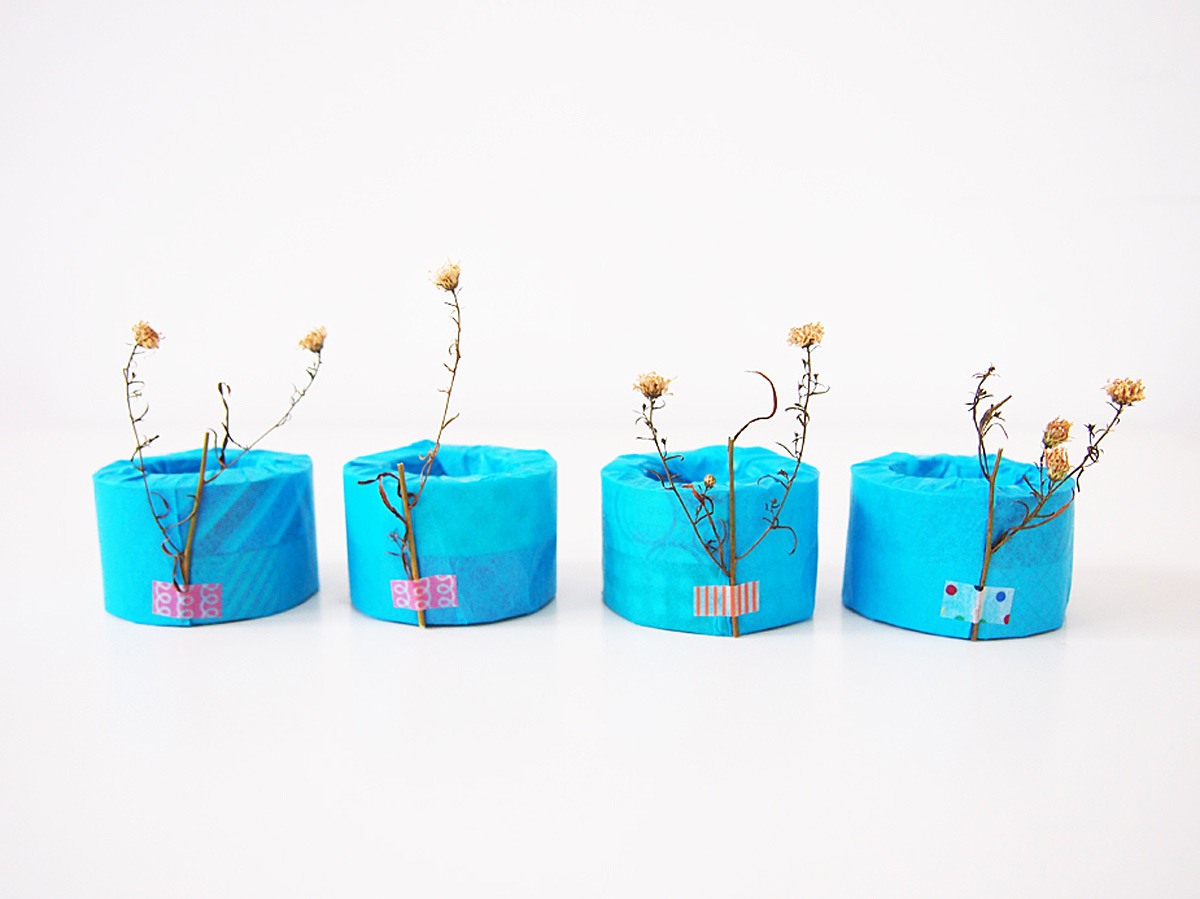 Most people know you for Hey Kessy, your online store for washi tapes. What made you put up this business?
I was taking up my master classes in UP and I was doing the first half of my thesis which was about French visual poetry — I needed different art materials to do my thesis and washi tape was one of those. Back in 2011, there wasn't any washi tape seller in the Philippines and those who had them here got their stash abroad or as pasalubong from their relatives. It was really expensive so I decided to sell them myself.
You do papercuts, pottery, rubber cutting, calligraphy and a whole other lot of crafting … What else would you want to try in the future?
I'd love to learn glass blowing and indigo dyeing (Shibori).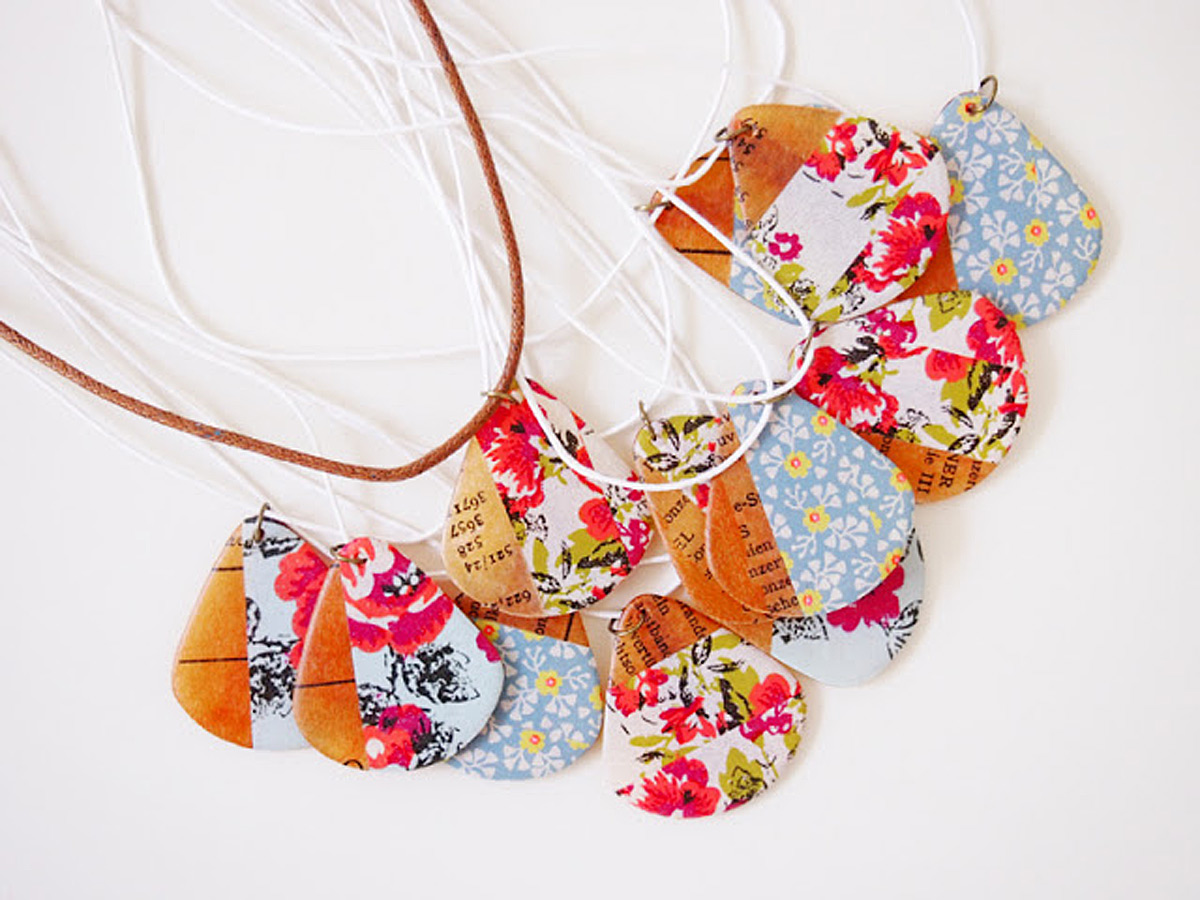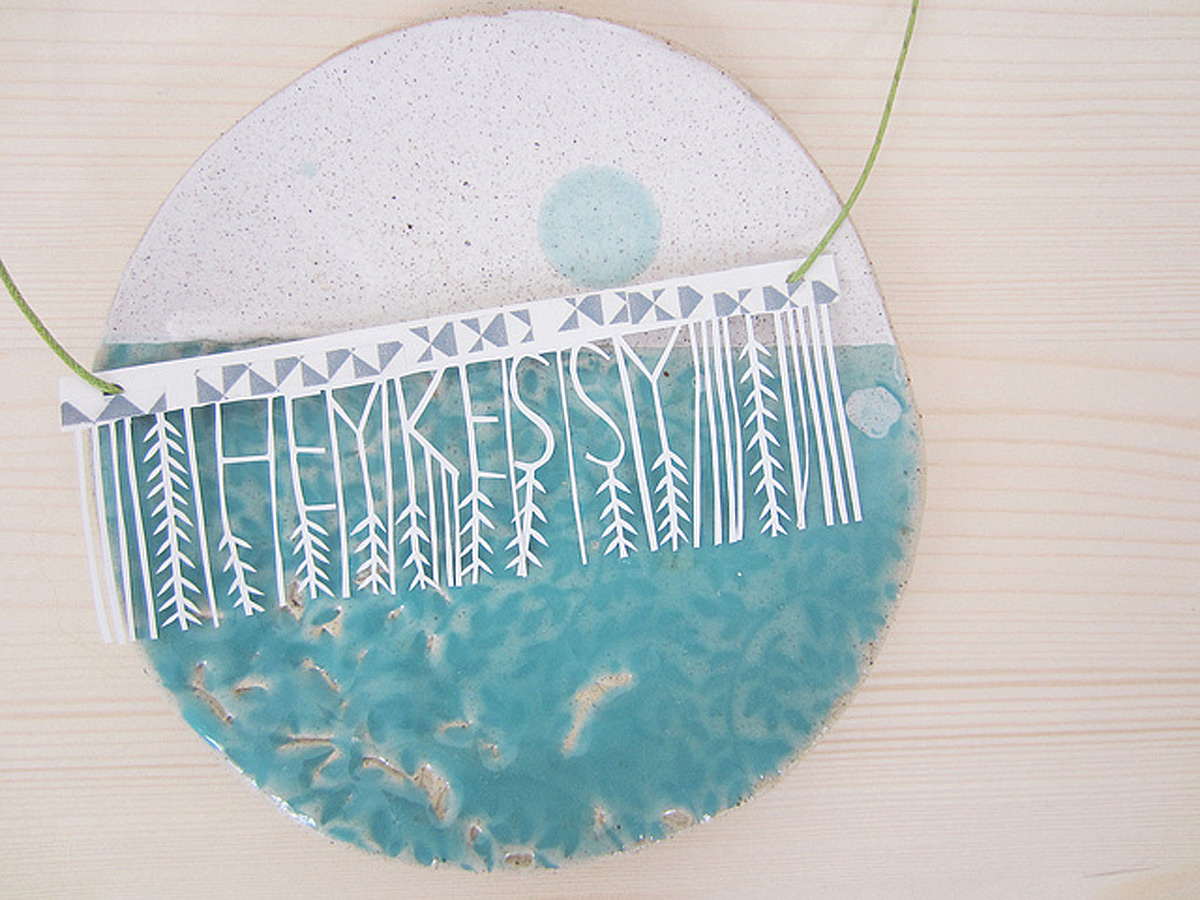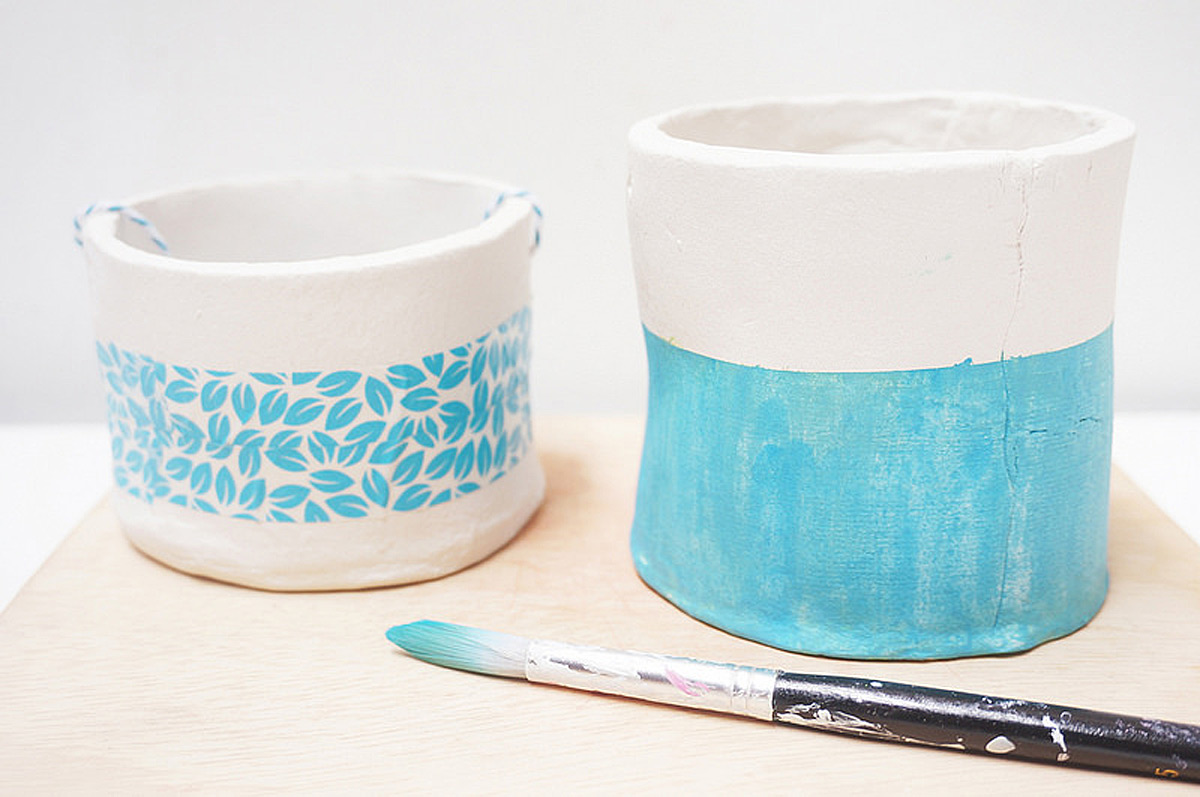 We see that you also hold workshops … Please tell us more about this.
I started holding workshops in 2012 when I noticed that people would just buy washi and not use them. One of Hey Kessy's goals is to promote the Handmade Movement in the country and one of the ways we hope to do that is by having workshops. We want to encourage people to be makers and crafters. Also, we want to show them that the craft projects they see on the internet are not just pretty in photos but are really doable.  [In our workshops] each participant gets a craft kit with all the needed materials. I also make sure that they have extra supplies so they can make more at home or share it to their siblings and friends. Through the workshops, we want to help foster a community of crafters and makers.
I have workshops on:  Papercutting, Rubbercutting, Brass Jewelry Making, Clay Jewelry Dish and Bowls, Washi Monogram, and Washi Jewelry. I also collaborate with my crafter friends by holding Craft Camps, Craft Trunk Shows, Pop-Up Shops, etc.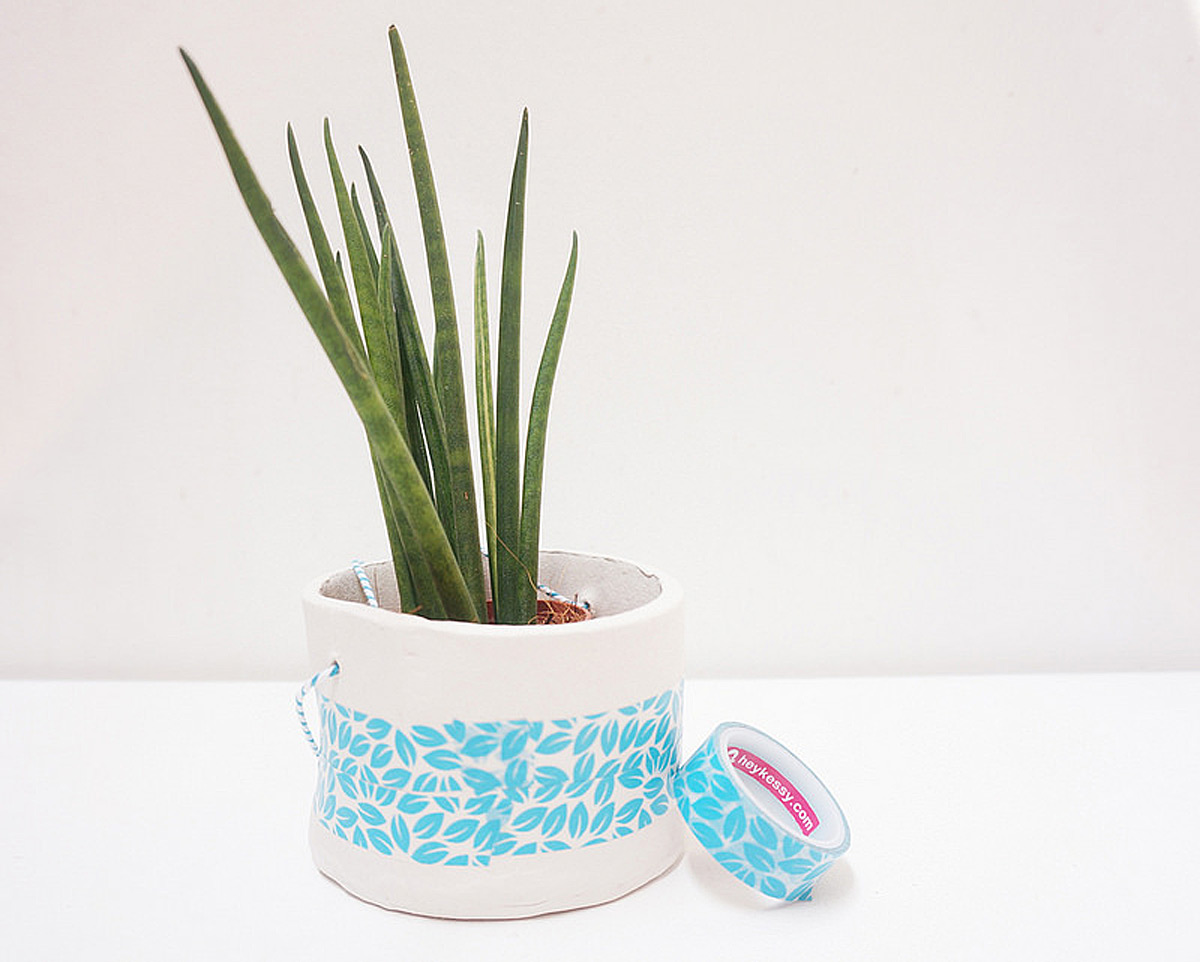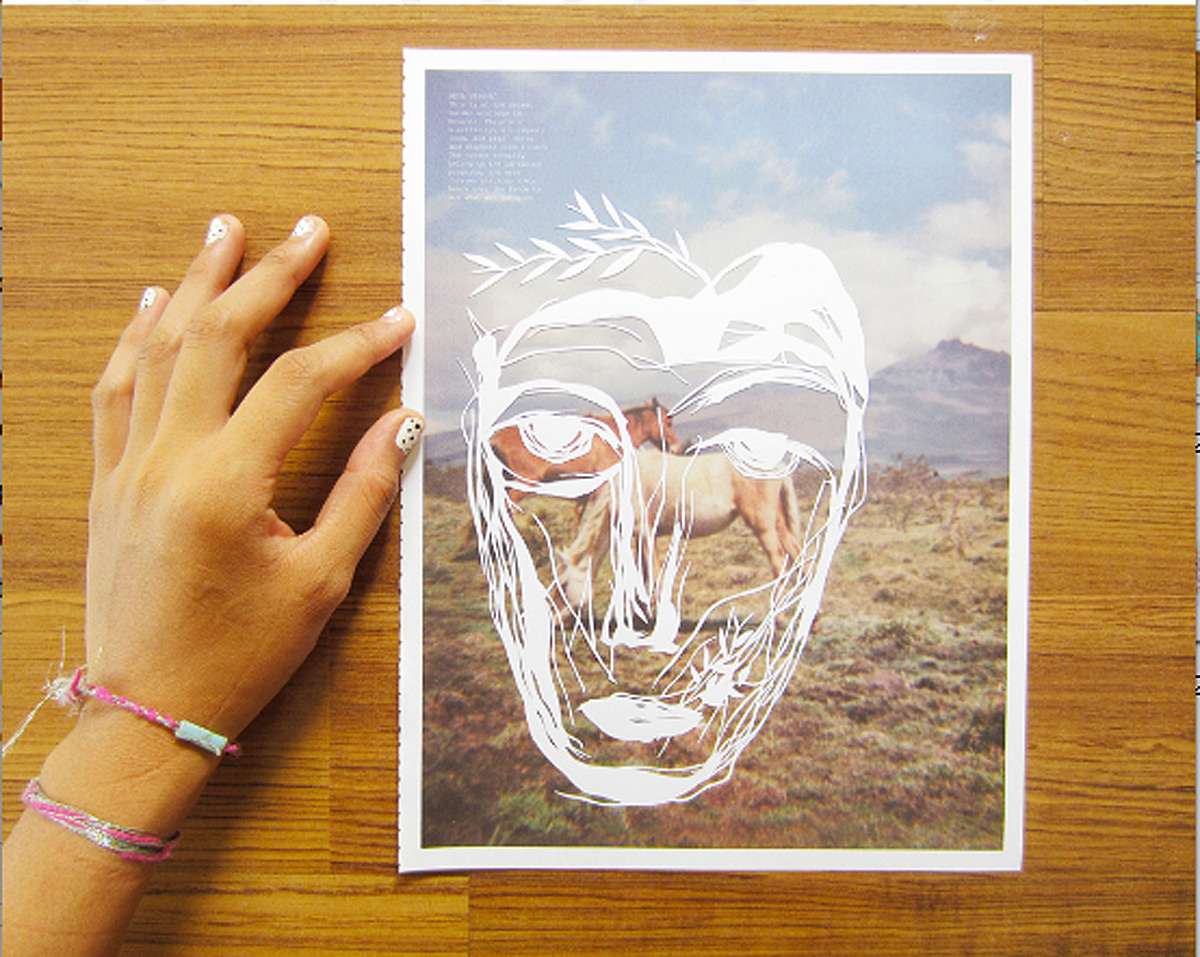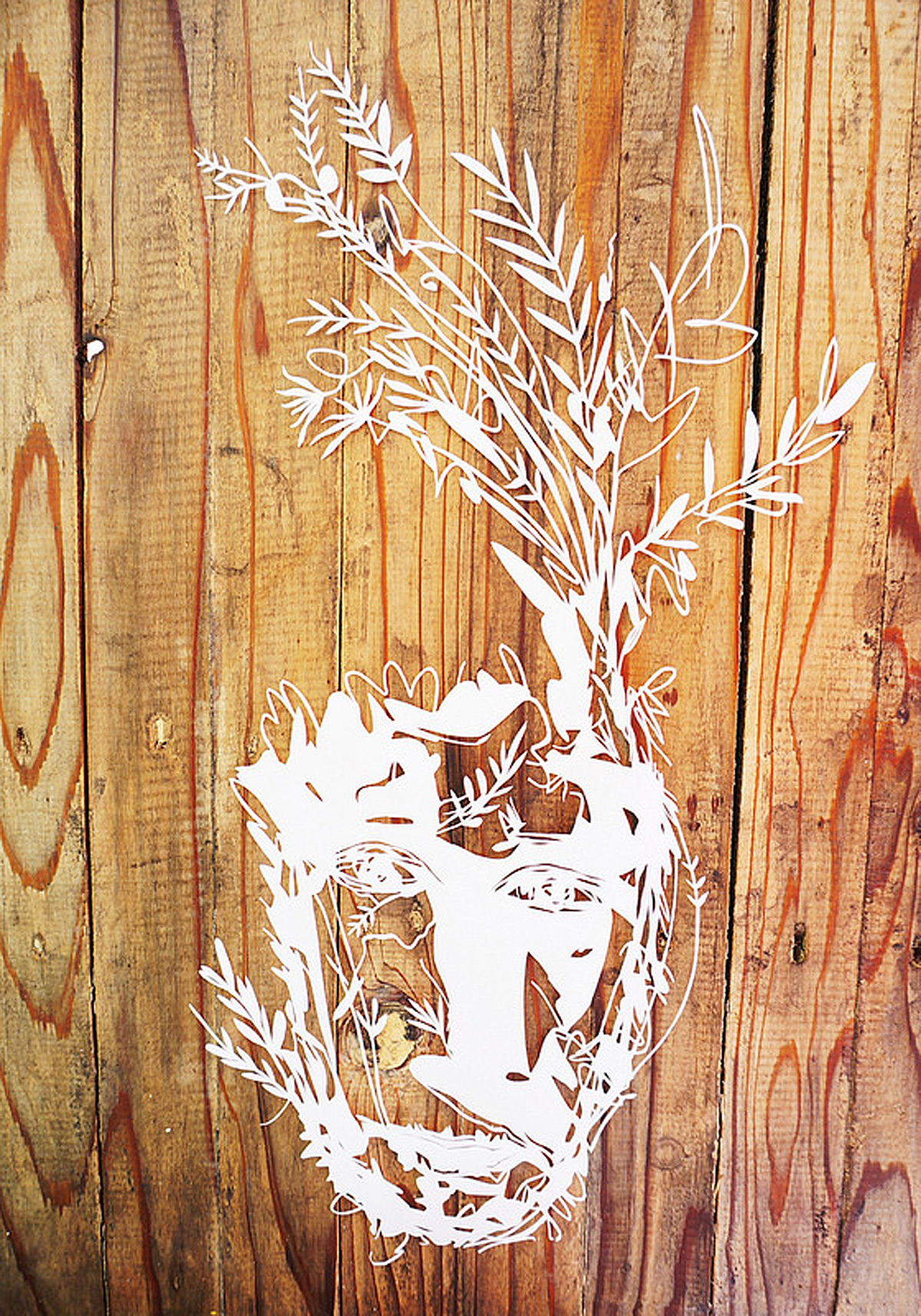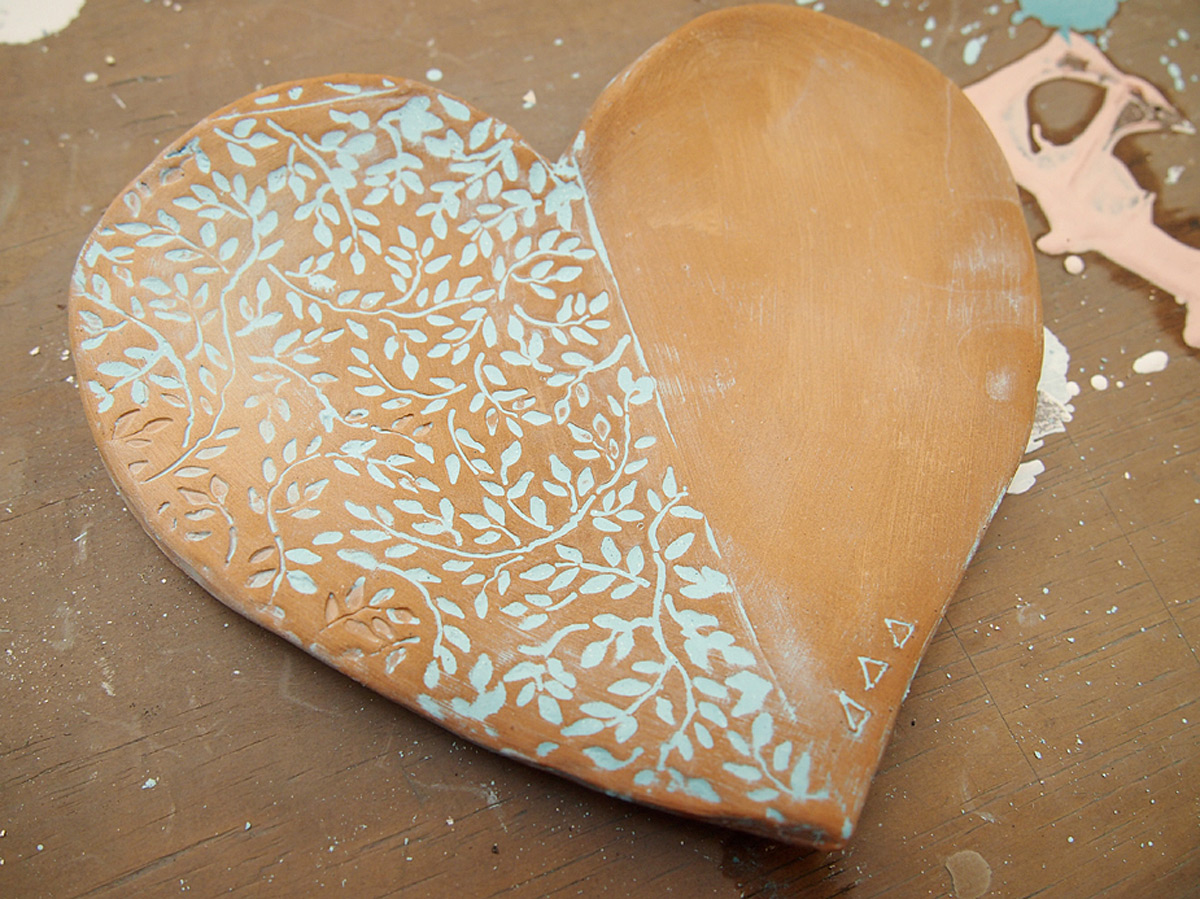 What is it about crafting that you find very fulfilling? Are there any disadvantages?
Crafting trains you to be focused and persistent – that if you have an idea that you plan on carrying out, you'd find different ways to achieve. At first, a project may seem daunting but when you're able to do it, it turns to be fulfilling. You also learn new things about yourself when you're crafting.  It really makes me happy to see things I create with my own hands.
When you're not crafting, what other activities do you do?
When I'm not crafting I garden and try to keep my plants alive! I also work on my French.
 What can you advice to people who would like to take crafting seriously or in a business level?
If you want to do something so bad, don't think too much, just go do it.
 Mansy Abesamis' Three on Three
1. Top three crafting activities: Papercutting, Pottery, Rubber Cutting
2. Top three local musicians/bands you listen to for a creative mood: And Bandang Shirley, Eraserheads, Ciudad
3. Top three local destinations to unwind: Baguio, Sagada, El Nido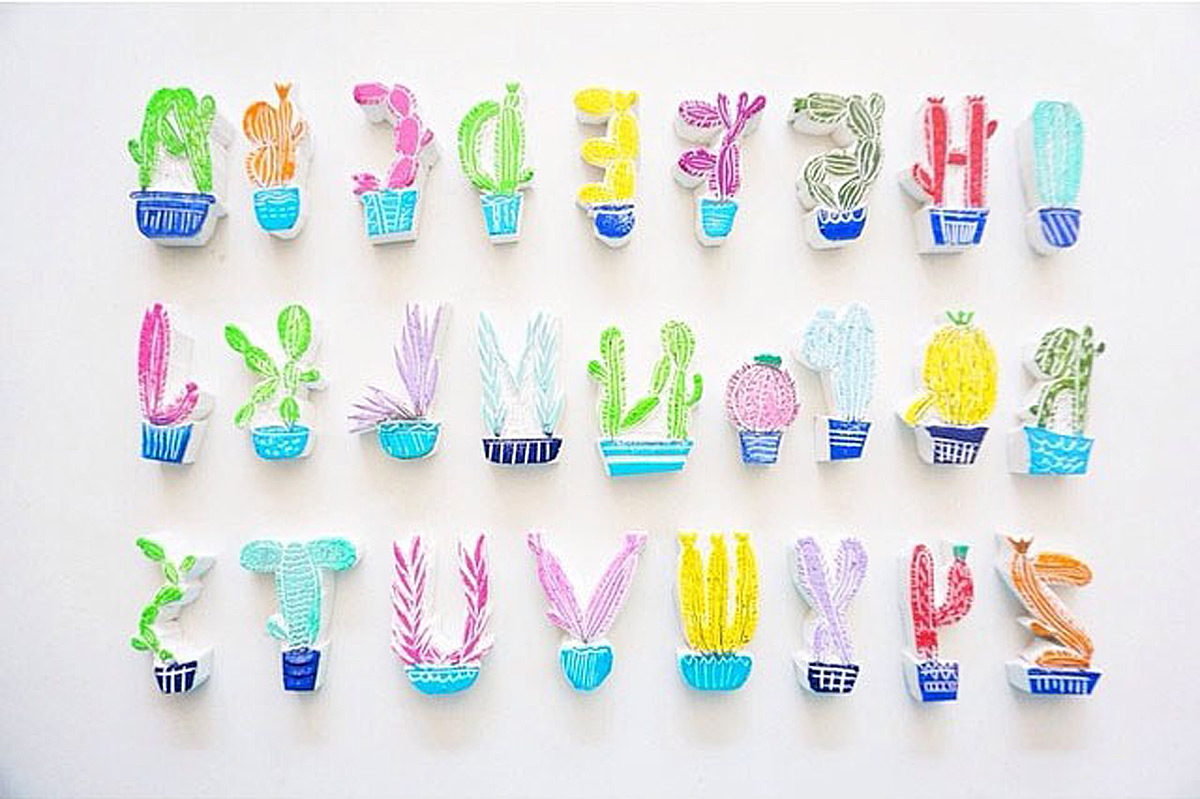 Categories Art + Design