People say that with age comes experience, but through time we have learned that it does not always work that way. For in this generation where technology leads and advancement isn't far from reach, people can learn if they really want to while making things happen if only the desire is real. It's basically a matter of living life whatever age you are in. And with no surprise, that's what we've realized upon meeting this 19 year old whose two-lettered name has been buzzing around the metro.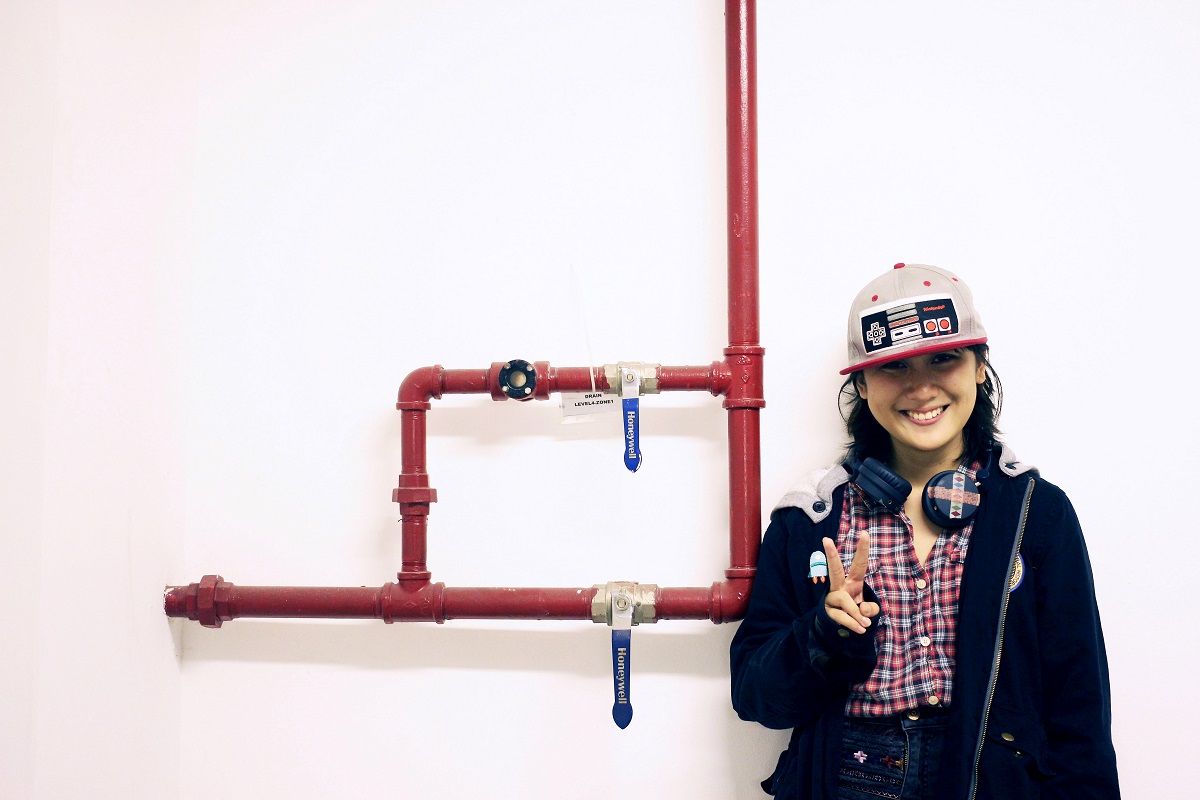 On stage with an electronic drum kit, a loop pedal, and at times a guitar, you've probably caught news of  BP Valenzuela. With an EP wittingly titled BE/EP, this young lady creates ambient electronic music which lyrics aren't based from your usual perky love stories. Having a knack for literature, BP writes her music at ease whether she's at her bedroom or at a common ground in school – mixed with beeps, beats, and various samples, BP's music is quite a curiosity you'll be delighted to have.
With a need and yearning for the melodies she makes, take a listen on BP's music and get to know more about her in our interview below.
How did you get into music? Did you take formal lessons or was it all self-learned?
Most of it was self-learned. I took up classical guitar and music theory after learning the fundamentals on my own because I realized I needed some formation. I got into production and songwriting on my own, most which was solitary, in my bedroom, tinkering with machines like loop stations, drum machines, an old keyboard, and an old guitar.
Who are your main influences when it comes to creating music?
My main influences that drove me to make music were my disc man mainstays – Third Eye Blind, Radiohead, Gin Blossoms, Oasis, Blur, Jimmy Eat World, and a lot more. It affected me on the way I wrote lyrics; sappy, heartfelt, dripping with introspect and rationality. But the sound of my EP was influenced by a lot of people I listened to at the time: Brian Eno, Frank Ocean, Lykke Li, Imogen Heap, Ryan Hemsworth, Burial, James Blake – who are also producers.
When it comes to performing I'm inspired by local music more than anything; the energy of a Sandwich set (arguably my heroes), a bouncy draw of an electronic gig at Black Market by the Buwan Buwan collective, or the intimacy of acoustic sets by artists like Bullet Dumas and more.
How do you create songs? Do you have a process?
I wish I had a solid process, but no. What I feel is my best work comes in the most inconvenient hours –during a brainstorm for a paper or while in the shower. I just have to lay a track down and finish it because I get very obsessive that way. I bet I have about 20 songs on hold in my computer and I'm very selective about what I follow through with. I just know that when something clicks – whether the defining thing is in the beat, the melody, the lyrics, the atmosphere or the feeling, I just know it.
If there's one word to describe your music, what word would that be?
Self-aware.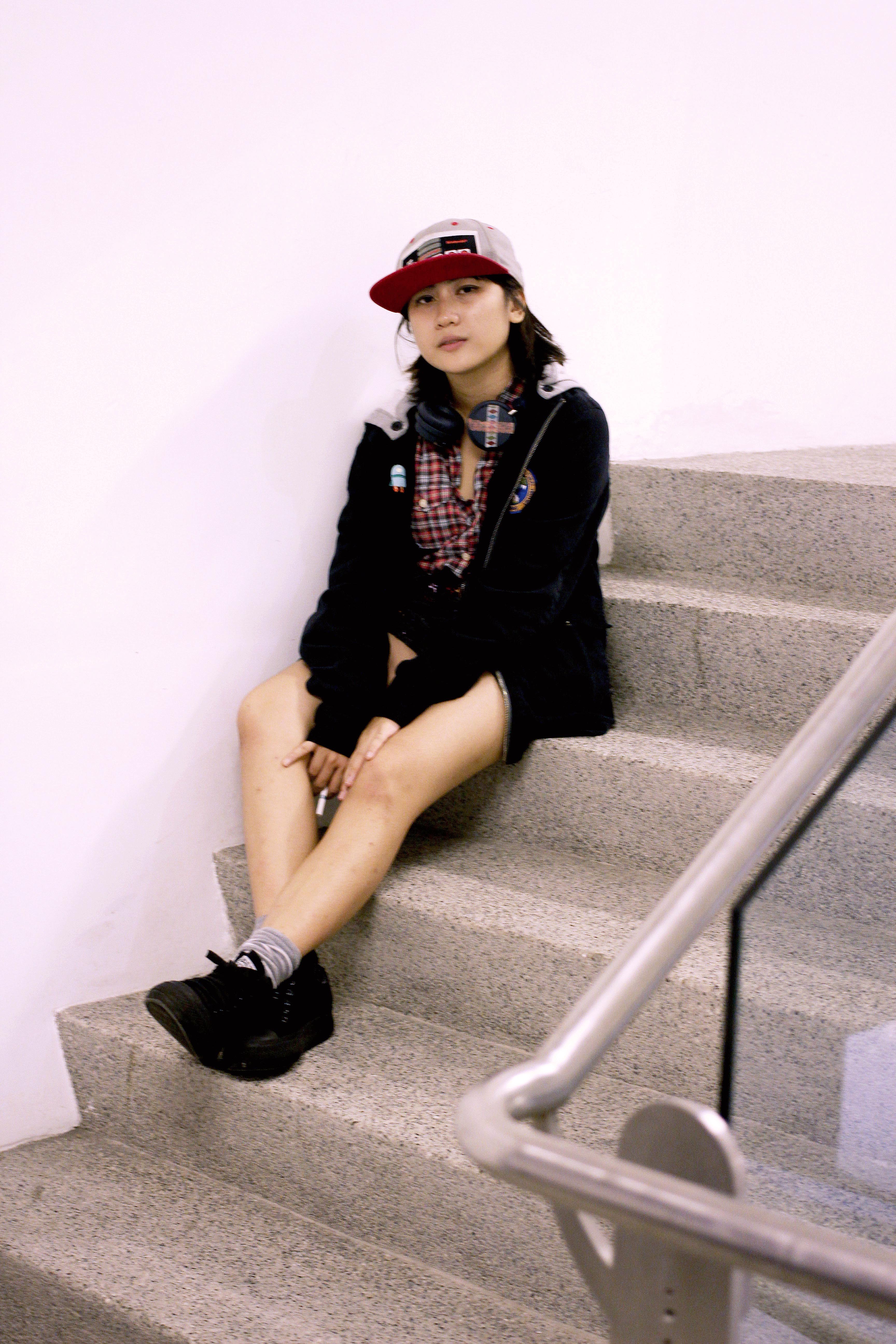 What was the inspiration behind your EP BE/EP?
It sounds gross, but my coming of age. Haha. Literally all of my songs on the EP were written within my first year of college where my baby bubble burst and I was thrust into the real world; not quite a child but still not an adult but I had to be both in order to survive. It was weird going through things like feeling so small, feeling so tired, and so pent up with emotion that deal was to synthesize it somehow into the record. It's my baby record about no longer being a baby.
You're currently still in school … Did you ever have a rough time balancing it with gigs and recordings? How did you handle it?
I am (still having a rough time balancing.) I think I have always did especially that inspiration comes when I least expect it – writing, recording, and doing gigs in between endless barrages of exams and tests. I was in Ateneo for a bit, majoring in Sociology and Anthropology (I wanted to study and specialize urban life and transportation) when I realized this was really what I wanted to do for the rest of my life. And so I'm transferring to CSB for the Music Production program which I feel would suit me way better in terms of what I want to learn and do. I can only imagine doing what I love for school/work because I love learning. I can imagine it gets daunting and people get sick of it when they make it a career, but I'm having none of that. I love it all too much.
If you were to collaborate with one local band or artist, who would it be? Why?
Ahhhh. Moonwlk or Sandwich. They make me cry and dance. Sometimes both.
What should we look forward to with your music?
I'm working on an album with some production help and guidance from Nick Lazaro of Moonwlk. My goal is to release it next year before I turn 20. So yeah!
For gigs and updates, visit BP's Facebook page here. We also prepared a special TeamManila Three on Three so better check it out below!
BP Valenzuela's Three on Three
Top Three Pick-Me-Upper Songs
a. Your Electric Kiss is Late Always – Moonwlk
b. I Wouldn't Mind – Ourselves the Elves
c. Heaven – No Rome
Top Three Pinoy Street Food
a. Chicken Isaw
b. Kwek-kwek
c. Siomai
Top Three Things to Do on a Rainy Day
a. Read
b. Play with Pets
c. Watch sad movies
Categories Music