The holidays are in and we've got some shopping to do. The weather's colder, the season's busier and our shopping lists definitely just got longer. And as generous as we would like to be, it's better if we shop more wisely.
That's why TeamManila's here to help you on completing that shopping checklist. Make someone feel special this Christmas without having to empty your wallet with this Shop Guide we've prepared for you. It's easy, it's cheap and it's something you would like to have, too. Come on and check our list below!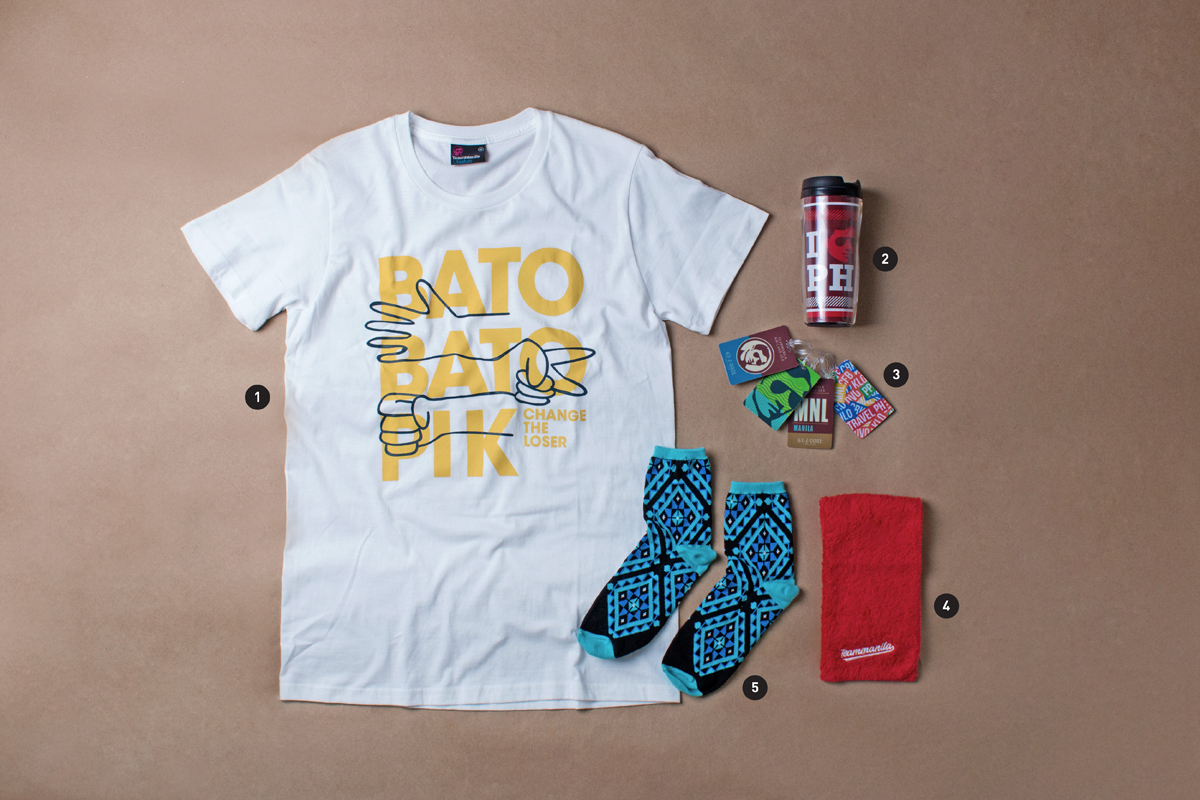 1. TeamManila Design Lab Bato-Bato Pik Shirt; P299 – Reminisce childhood with this Bato-Bato Pik shirt that's perfect to wear on a casual day.
2. TeamManila Rizal PH Tumbler; P255 – A nice cup of cocoa is always comforting and it can be made more enjoyable with this Rizal PH tumbler. This one's great for both boys and girls.
3. TeamManila Bag Tags; P120 each – If your friend's a backpacker or someone who's about to set foot abroad, then these bag tags are just right to give.
4. TeamManila Face Towel; P150 – Thinking of the best gift for your sporty friend? Then this face towel is just the perfect fit. Handy and cute, grab this one fast.
5. TeamManila Run PH Socks; P250 – The chilly wind is here to stay so make someone warmer by giving this TeamManila socks he or she can wear anywhere.
They're all available at TeamManila Lifestyle Stores so come on, beat the holiday rush and we'll see you there!
Categories Gift Guide