Whether it's Christmas or a regular day, the spirit of giving is one classic attribute every Filipino has. We give and rarely expect for anything in return because giving is something we take pleasure in.
But sometimes, giving could be a hard thing to do especially when it's for someone special. What do you give? What does that person want for Christmas? Ah, the agony of thinking.
And so TeamManila would like to help you in picking a gift every person from every kind would like. May it be your best buddy, your long-time neighbour or a close relative, we've got items you can share and feel confident about. It's the stuff you'd like to give and at the same time receive! Come on, check out our guide below.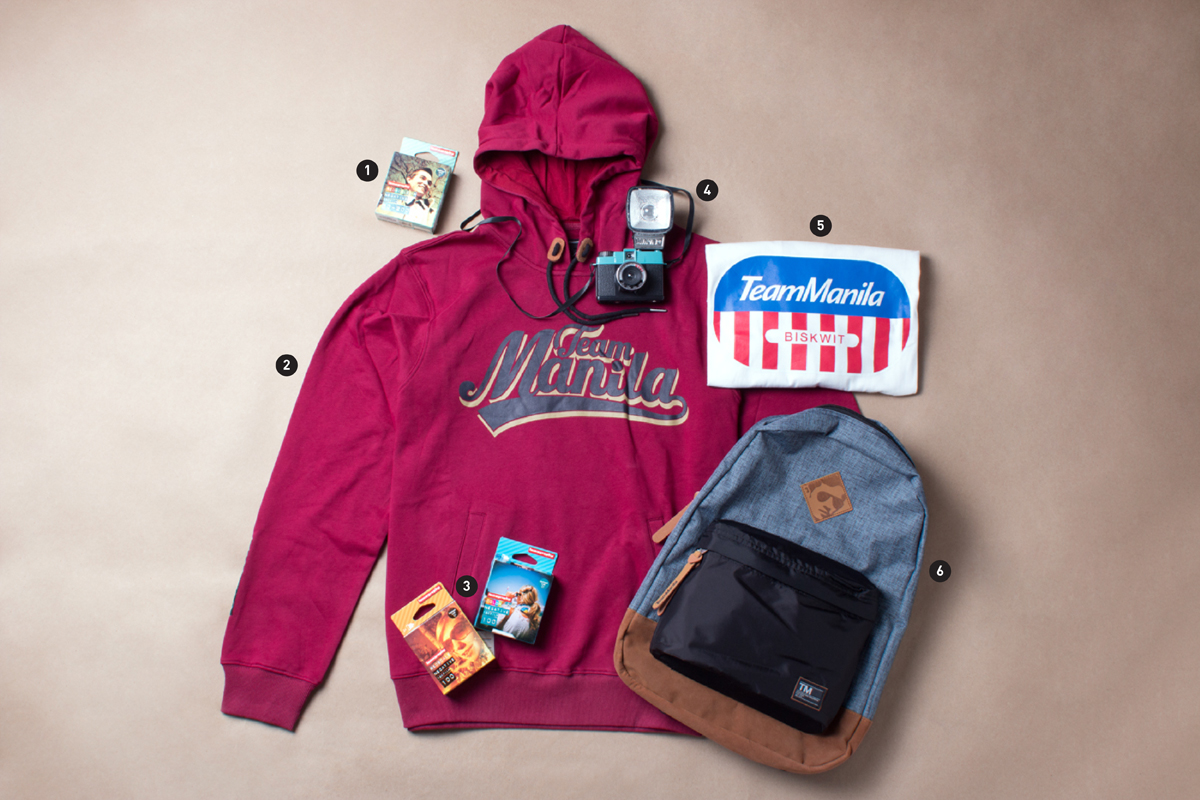 1. Lomography Films – Everybody who's into photography would find great happiness in receiving films! And this one from Lomography is a fun bunch in color, redscale and black and white negatives.
2. TeamManila Hoodie – Everybody needs a hoodie and it's got to be in a color that wakes up the gloom inside of you. Stylish and extra comfortable, this one's perfect for any man or woman out there.
3. Lomography Diana Mini – Get off Instagram and take photos the analogue way. Tag a friend into film photography with this classic Lomography Diana Mini camera. It's also fashionable enough to carry along.
4. TeamManila Biskwit Shirt – Your favorite pampalipas gutom, immortalized in a shirt. Crisp and classic, this Biskwit shirt is an easy staple to everyone's wardrobe. It also shows the fun in you.
5. Rizal Backpack – Backpacks are instant favourites by travellers and regular dwellers. It's easy to carry and holds all of your stuff that's why it's one ultimate choice when thinking of a present to give.
Hope our Shop Guide helped you! For quick shopping, don't forget to visit the TeamManila Online Store for all of these items and more.
Categories Gift Guide