Secret Santas are always a lot of fun and they become better when you've got a great gift to give and to receive. Though it can be a tough task sometimes – guessing and thinking of the perfect present – Christmas traditions like this are still practiced by Filipinos every year.
And now that you've probably picked that name, it's time to look for the right gift to hand on that special day. May it be for your quirky officemate or your artsy friend, TeamManila has prepared a shop guide that's right on the budget and will surely make your ka-exchange gift smile. Come on, check out our list below.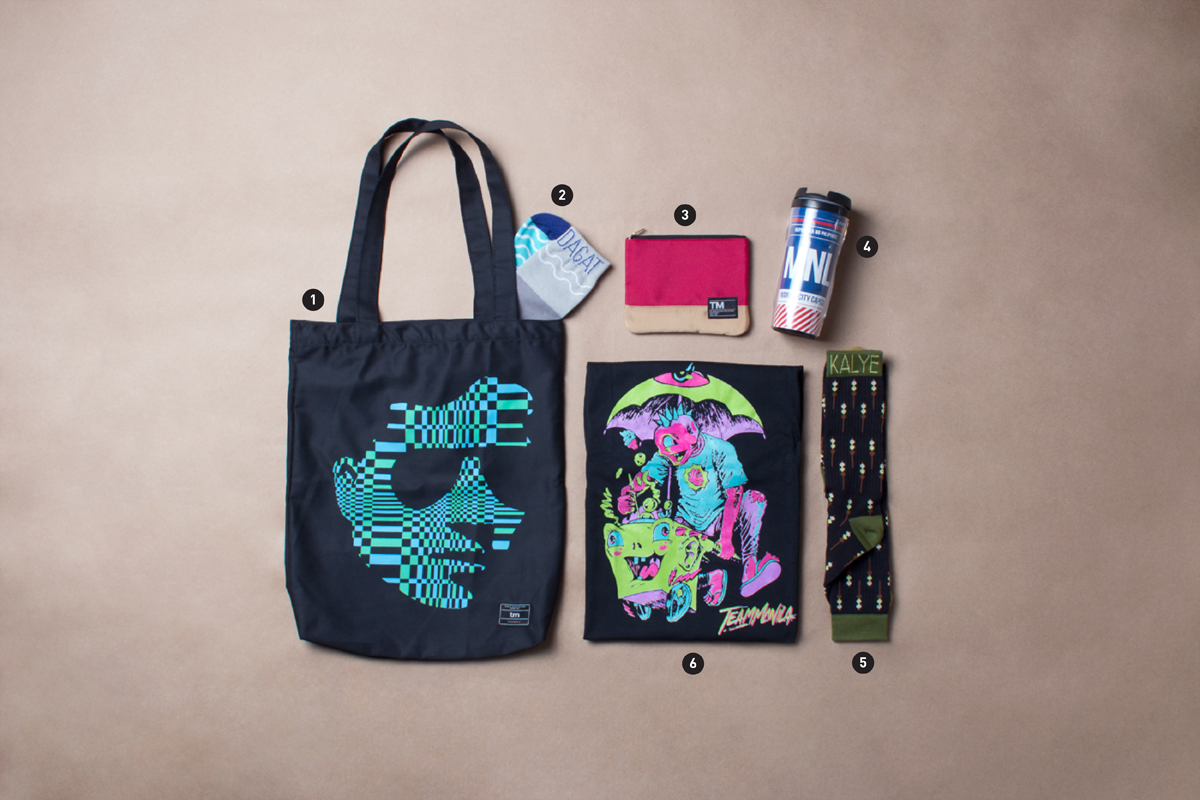 1. Rizal Totebag – Whether it's for a boy or a girl, this TeamManila Rizal totebag is just right for your ka-exchange gifts carry-all. It's colourful and sturdy, too!
2 and 5. TeamManila Dagat and Kalye Socks – Surfer o traveler? Whatever floats your boat, these TeamManila Dagat and Kalye socks are practical and cozy stuff to give away.
3. TeamManila Pouch – Everybody needs a stylish purse to carry all those knick knacks hiding in a bag and this TeamManila pouch is the wise choice to do the trick!
4. MNL Tumbler – Let your ka-exchange gift enjoy his or her iced-barako in a tumbler that's nice and warm. It's easy to carry and shouts the street dweller in you.
5. TeamManila x Tyang and Quatro Tusok-Tusok Shirt – Add more creativity to your gift with this exclusive TeamManila x Tyang and Quatro collaboration shirt. Vivid in neon print, this one's just right to give!
Make your ka-monito or monita happy! Grab all of these available at the TeamManila Lifestyle Store nearest you.
Categories Gift Guide