Sweetheart, honey, babe or mahal … Whatever you call your someone special, it's the perfect season to give him or her a gift to remember. Make it simple but definitely the sweetest with this TeamManila Shop Guide we've prepared for you. We have it for the boys and the girls so come on and check our list below.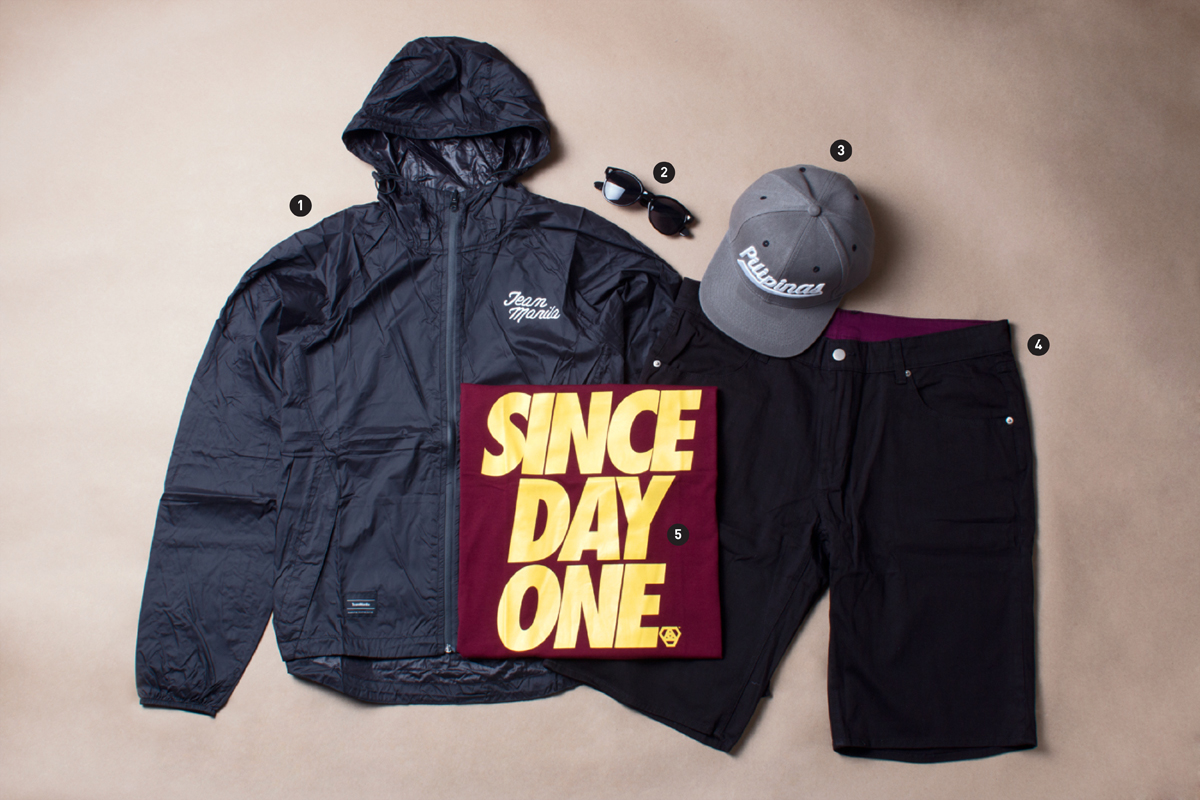 For Him:
1. TeamManila Windbreaker – Make sure he's warm and fashionable this Christmas while wearing this TeamManila windbreaker in black. Hand it with a kiss and he's sure to have the greatest time of the year.
2. TeamManila Mabini Shades – A man needs his eyewear and we've got the perfect fit. Casual but cool, take him to the beach while sporting this shades for the over-all gwapo look.
3. TeamManila Pilipinas Cap – If your boy's the sporty type, then this Pilipinas cap is just right. Available in gray, it's an easy match if he's coaching a game or spending an afternoon with you.
4. TeamManila Shorts – Lazy Saturdays with your man is the best. Let it be extra comfy by giving him a pair of TeamManila shorts, simple yet dapper in black.
5. Daily Grind Since Day One Shirt – Your guy needs character and it's got to be strong. For extreme days, this Daily Grind shirt is good to go with an awesome pair of kicks.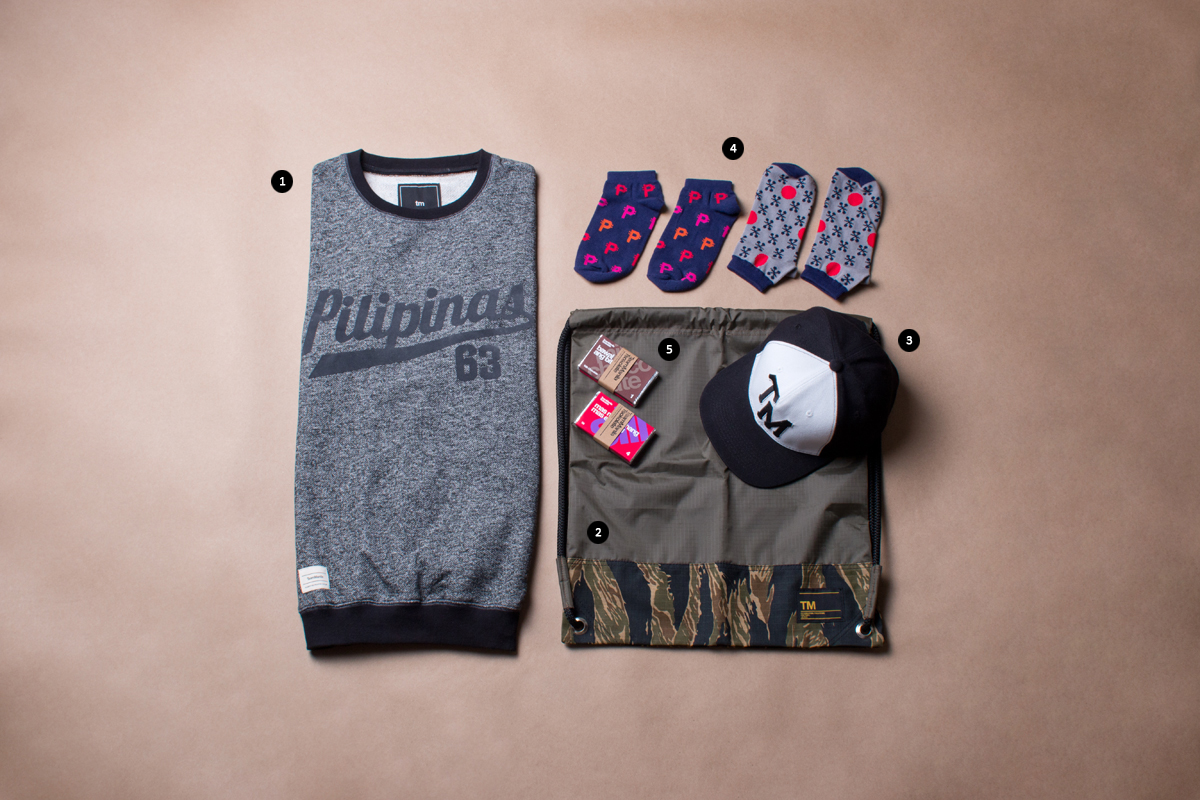 For Her:
1. Pilipinas '63 Sweater – Your girl's got swagger in this cuddly Pilipinas '63 sweater. Let her match it with shorts for a laid-back girl next door look.
2. TeamManila Camo Drawstring Bag – Easy to carry and light to the load, this camo drawstring bag is the perfect loot for all her books, gadgets, and mandatory kikay kit.
3. TeamManila Cap – Keep her tresses in place with a cap that says she's one of the boys yet still downright sexy. You're sure to love that look on her.
4. TeamManila Socks – Bring out her inner child with TeamManila's Jackstone and Peso socks. She'll love you to bits with its colourful design.
5. TeamManila Tsokolate – No girl hates chocolates even if she says she's on a "diet." Make her holidays sweeter by slipping a handful of TeamManila Tsokolate.
Categories Gift Guide