The holidays are over and the parties have died down – true, the new year has settled in and we're not just ready to give in. Guess it's a brand new start like what they say and we've got to keep it that way.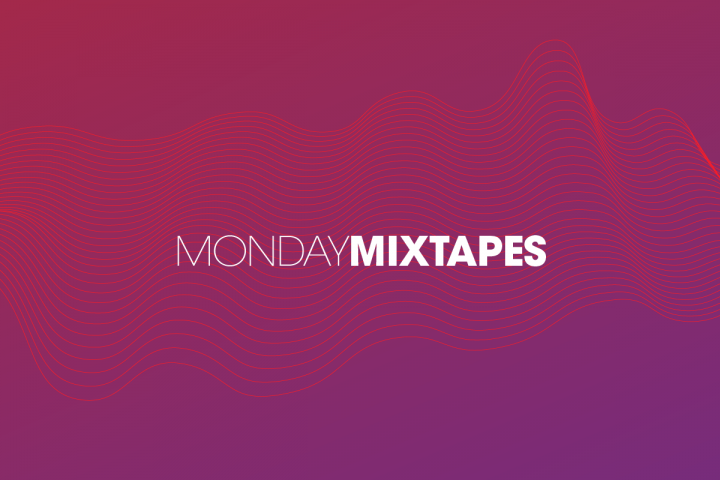 For starters, it's time we update our playlists and listen to fresh tracks from artists old and new. 2014 was a great year for local music and we're supposing that 2015 will bring more goodies to our ears. From small bar gigs, huge concerts, and a handful of albums that was released last year, 2015 got us wanting for more.
And so far we've not been disappointed. With great thanks to the internet, let us share to you a bunch of tracks you've got to hear. Some new and some not-too-old, give your Spotify playlists a break and check out our list below. From rock, soul, acoustic and electronica, we've got you covered today.
BP Valenzuela – Even If You Asked Me
The first single out of her first album "The Neon Hour" which is set for release this March. Read more about BP  in our interview here.
Chocolate Grass – Better Than A Kiss Itself
A fusion of soul, hip-hop and jazz, Chocolate Grass' sound is both sexy and smooth to the ears. This five-piece band is about to complete their debut record "Magic Hour" out this year.
Eggboy – Maalalahanin
Diego Mapa's electronic alter-ego Eggboy continues to create amazing music after a decade. This cover of Maalalahanin from The Eraserheads serves that statement true.
Read on our feature with Diego Mapa and Jay Gapasin's Tarsius here.
Grandioso – This Town Looks Good On Fire
Together with Ourselves the Elves' Aly Cabral and The Buildings' Mariah Reodica, Grandioso's This Town Looks Good on Fire sounds like the apocalypse with hints of sunshine. It's folky and lazy with stings of sad.
Hana ABCD – You Know My Heart Well
Cute but not all that innocent, Hana ABCD's music is something you'd like to listen while biking at the park or hanging by the swings. It's refreshing and bright just like Hannah's gorgeous multi-colored hair.
Ivan Theory – Mistakes
Catchy layers of drums and strums open Ivan Theory's "Mistakes," a single off their just released ep Caprice. Summery and toe-tapping, Mistakes' genius slowly builds'til the screams and noise parts at the end.
Lustbass – Stuck in a Rut
If sexy has a sound, then it has to be Lustbass. From fulfilling bass duties for Wilderness, to this sensual side project, Stuck in A Rut is Allan Malabanan's masterpiece along with guest singer Isabela Fabros. Released under BuwanBuwan Collective's 1k Compilation, download this track for free.
Musical O – Quatro Quatro
It has been seven years since Musical O released their first album "Debutante" and it's just apt that they come up with a new one this year. Quatro Quatro is the unnamed record's first single and it makes us happy like a seven-year old girl in Disneyland.
Nights of Rizal – 13 yo.flp
Migi de Belen aka Nights of Rizal has been creating songs since the age of Myspace and he's still here, syncing beats and mixing music. There's a ton of awesome samples in his Soundcloud account and this three-month old single is one of our favorites.
Oh Flamingo – June
Coming from UP Diliman, Oh Flamingo's music is playful and straightforward at the same time. June is proof to that with its fetching guitar tones and lyrics that sing of undiscovered infatuations.
Ourselves the Elves – I Wouldn't Mind
Ourselves the Elves' first ep, It'll Be Alright, came out in 2013 but took storm last year. It's safe to say that they're the indie scene's new favorite with compliments to Aly Cabral's sweet-like-candy voice that blends perfectly with the band's raw melodies.
Pastilan Dong! – Bell Spell
Our country needs more shoegaze/noise bands and Pastilan Dong! is a great start for building an audience. The band that name translates to "Damn Son!" in Cebuano delivers fuzzed instrumental pieces that's elegantly deafening for our ears.
Read Between the Lions – Fascinator
"Read Between the Lions" may sound like one big pun (get it? read between the lines?) but there's no joke when it comes to their sound. Composed of four big guys, Read Between the Lions serves straight and unadultered rock that's fun to sing-along with.
Sandwich – Kagulo
It's a double premiere for Sandwich and Quark Henares in this latest single "Kagulo." Soon out in their eight studio album entitled Debris, Kagulo doesn't stray from Sandwich's classic sound — rock, pop, and attention grabbing all at once — just similar to the accompanying video below.
Small Hands – Clasped Hands, Timid Hearts
Aggressive punk rock that's easy to digest is Small Hands' sound. The band who came from other bands, Small Hands just released their ep "Wet Dog" and has been all around the metro since. Check out their video for "Clasped Hands, Timid Hearts" below and try not to jump into a pool.
The After School Special – Meet Me at Battery Park
Part of the BuwanBuwan Collective, The After School Special captures moods at its finest. Meet Me At Battery Park is one fine example of how Anton Salvador encapsulates a steady Saturday afternoon that's made of a beautiful sunset and a bottle of red wine.
The Charmes — Thunderclap
The Charmes sticks to their post-punk roots but decided to add some synth flair to their new single Thunderclap. It's an angsty track that doesn't turn off as the musical elements blend well together. The four-piece is currently working on their second album produced by Up Dharma Down's drummer Ean Mayor.
The Strangeness – Ramblin' Man
2014 was the year of the tito and we've got to thank The Strangeness for giving Tito Rock a cool comeback. The band's first single out of their debut album (that's coming soon) sings of a man trying to live his confusions day by day. It's euphonious and a nice soundtrack to your barkada's Pale Pilsen inuman. P.S. Stick to the music video's end and ramble in its surprise.
We Are Imaginary – Sunny Where You Are
Signed under independent label Wide-Eyed Records, We Are Imaginary has changed names/members and released two eps since they made waves in 2010. Five years after, the band is set to release their first full-length album and Sunny Where You Are gives a fine glimpse of the indie rock goodness we should expect. The Coraline-esque video (hey, button eyes!) adds anxiety points, too.
100 Years of Sadness – Dead Sparks
Their name suggests that they've been sad for a century but that isn't an obvious feat with Tomi Uysingco (KLMBRNG) and Alva Presbitero's (Game Theory, Small Hands) sultry sound. 100YOS is headstrong electronica, matched with vocals that balances the mix. Check out the duo's Soundcloud account for a free download of their ep Post-Love.
Categories Monday Mixtapes, Music