Design, paint, print! Learn the basics of screen-printing with Suez and Zapote's Hands-On Silkscreen Workshop this September 26 at the Suez and Zapote Gallery.
Learn close with TeamManila's silkscreen mavens as they teach the step-by-step process of screen-printing; from choosing the design, coating the screen, to polishing the final artwork.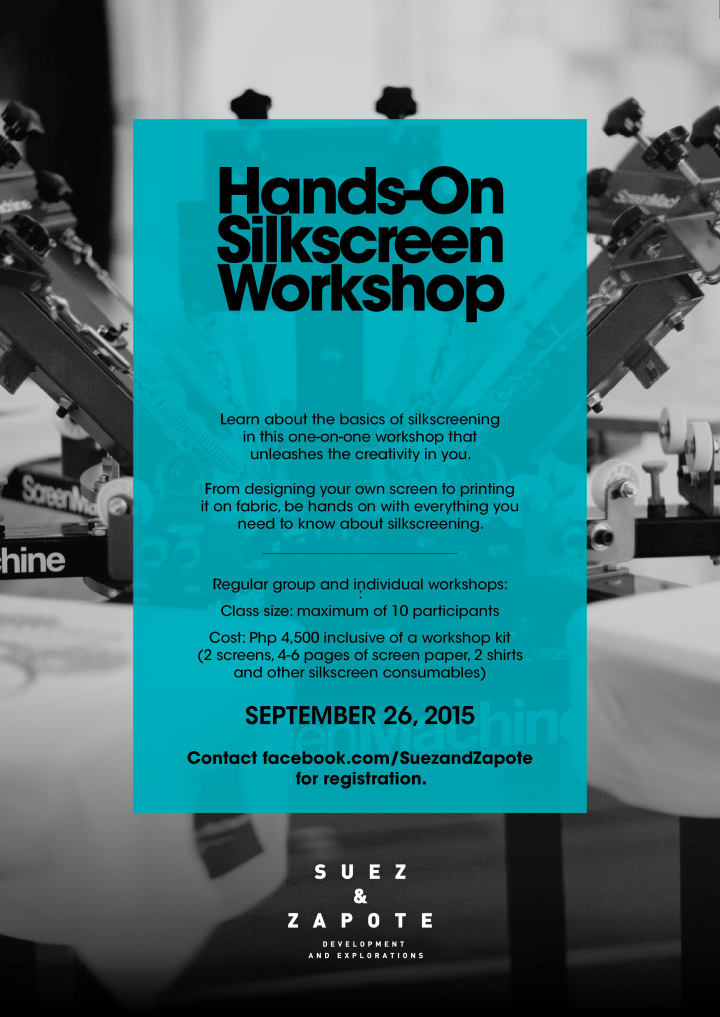 For a fee of P4,500, workshop members will receive a basic silk-screen kit, certificate of attendance, and surprise freebies from Suez and Zapote. Slots are limited so hurry and sign-up via https://www.facebook.com/SuezandZapote or call 890-5732 local 100 today.
Categories Uncategorized