TeamManila collaborates with The Project, a house brand under BMX Cycle Center, and Kiko Escora's Manila Animal in a collection that combines design and support for the local biking community.
Designed by the three collaborators, bike frames and bike accessories like tool cases and pedal straps are set as exclusive products from this one-of-a-kind release. Apparel like shirts and socks produced by TeamManila are also part of the collaboration.
Together we bring the local bike community to a bigger audience through this project. Come and join us as we launch the TeamManila x The Project x Manila Animal collaboration this November 13 at the Suez and Zapote Gallery in Makati. Good music, food, and drinks from San Miguel are on us. See you!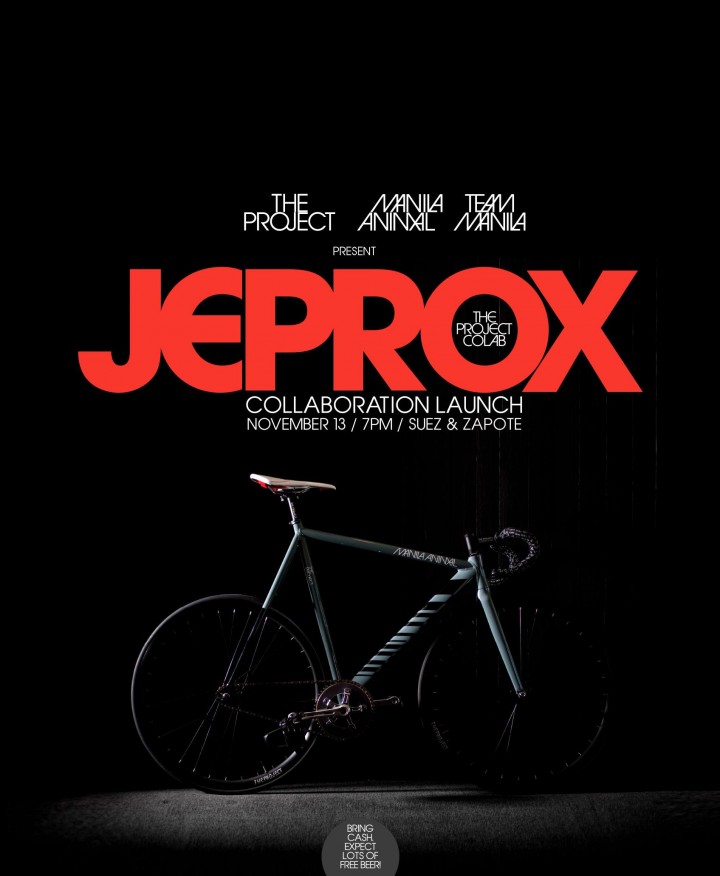 Categories Uncategorized