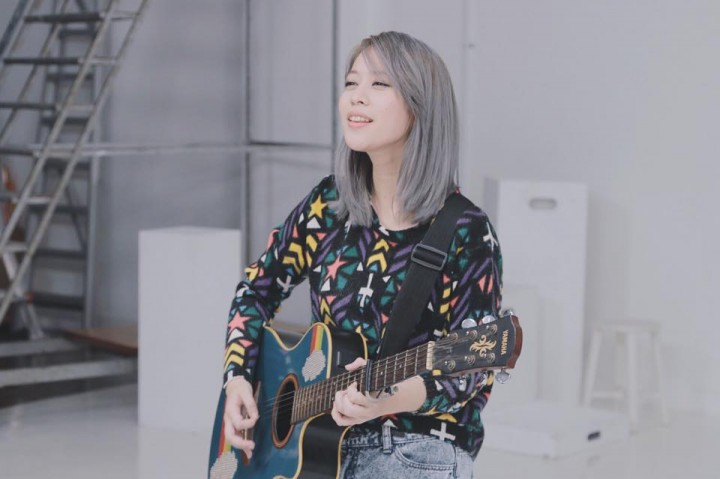 Reese Lansangan is a 25-year old multi-awarded creative with notable work in the fields of art, design, fashion and music. She has recorded an album entitled "Arigato, Internet!", participated in an art exhibit, got invited as a speaker in several talks and was featured in huge publications such as Vogue, Inquirer and Spot, to name a few.
She is the voice behind the song "Home" in Vic Sotto and Pauline Luna's wedding video created by Jason Magbanua. The song was written and performed by her and was arranged with the help of her friends Choi Padilla and Allen Articulo.
"It's an honor to be allowed to paint their love story – in my own way", she said.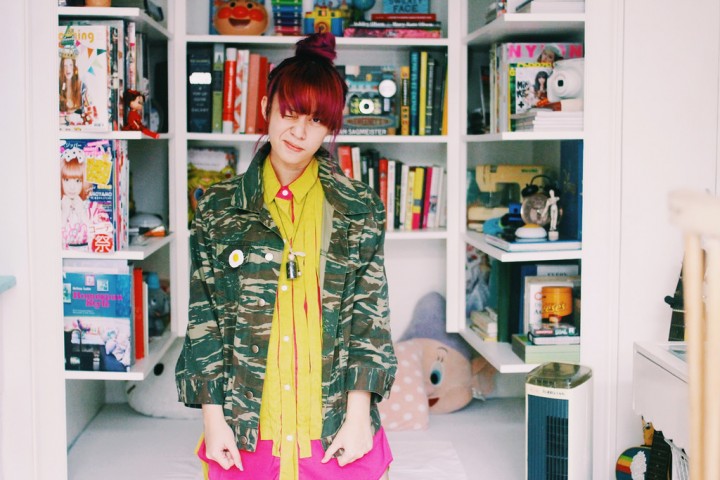 To get to know more of this indie-singer-songwriter, we asked her a few questions.
1. Who/what is your inspiration in writing your own music?
My music was heavily inspired of my childhood, pop culture, current emotions – crush and heartbreaks. Those amplify my work since I'm interested in all sorts.
2. How did you discover your knack for music?
When I was still young, my dad plays trumpet and guitar and I sing with him.
3. Give us three things we don't know about you.
I love the Japanese culture, the country but not the food. I am an NBSB. Seeing a wet tissue would be my pet peeve.
4. If you're not a singer, what would you possibly be?
If I'm not a singer, I would be a writer of short stories.
5. What is your Sunday playlist?
Dead Water by Wet, You're Such A by Hailee Steinfield and Pillow talk by Zayn Malik.
6. Anything you'd like to promote? Where can we catch you?
I'll be performing at Malasimbo Music & Arts Festival on March 6. I have a book entitled "In Case You Come Back" which was co-written with Marla Miniano, with illustrations by Jamie Catt. It's a collection of over 100 poems and it's out in the stores now.
7. What makes you fond of TeamManila products?
I'm a fan of our national hero Rizal. When they first came out, I purchased some tees at Rockwell. It's a good thing that you can be proud with the local culture by wearing shirts with on-point designs. I usually wear it in my shows.
photos courtesy of Reese Lansangan's website and Facebook page