Contemporary artist Kiko Escora is known for creating figurative paintings using mixture of oil and acrylic. The debut of his Surface Tints artworks was held last January 14 at Suez and Zapote with simultaneous launch of Purveyr Magazine Issue 2 featuring Escora on the cover. Also, an exclusive Purveyr x TeamManila collaboration shirt was released.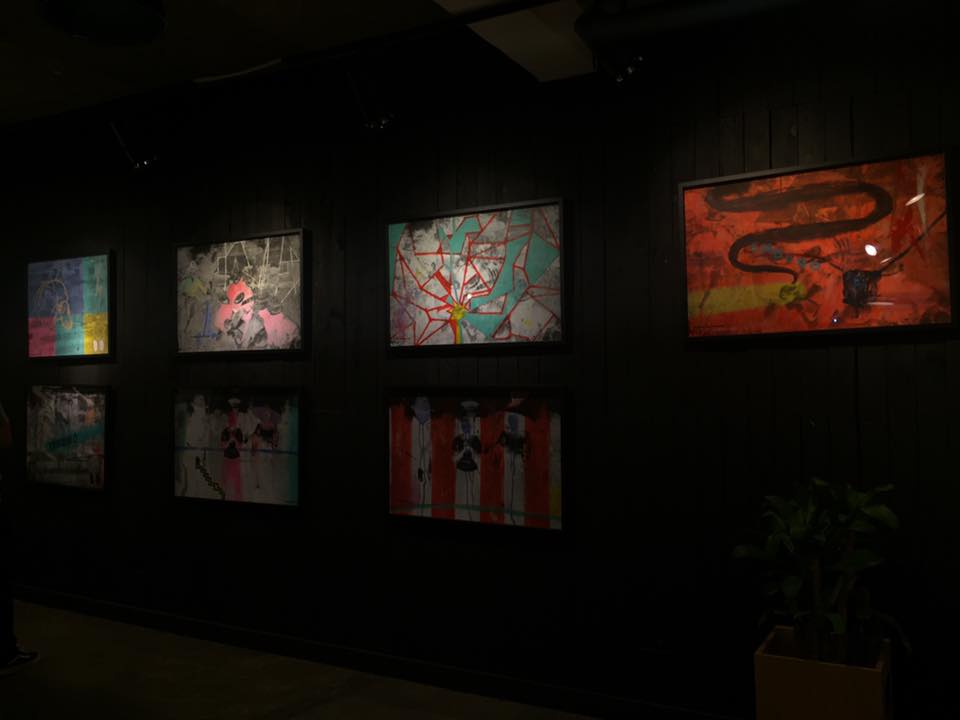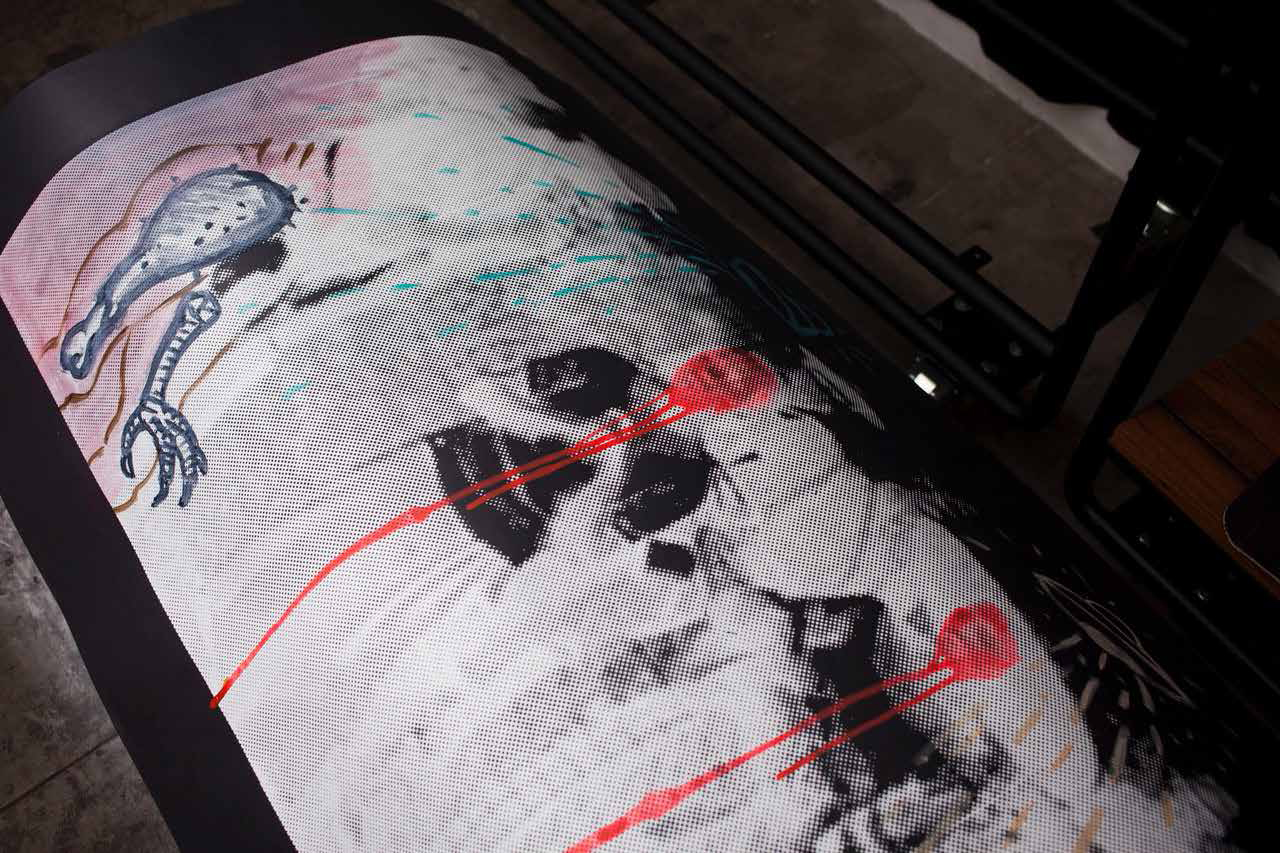 His artworks can be viewed and are for sale at Suez and Zapote Gallery in Makati City until February 4. Entitled Surface Tint, these artworks revolves around three historical photos from the short sad Fil-Am war era. Using silkcreen method in negative tonal orientation and working over with paint in five different variations each, a rose tinted perspective of the images while others have an almost totally unfamiliar representation altogether was produced.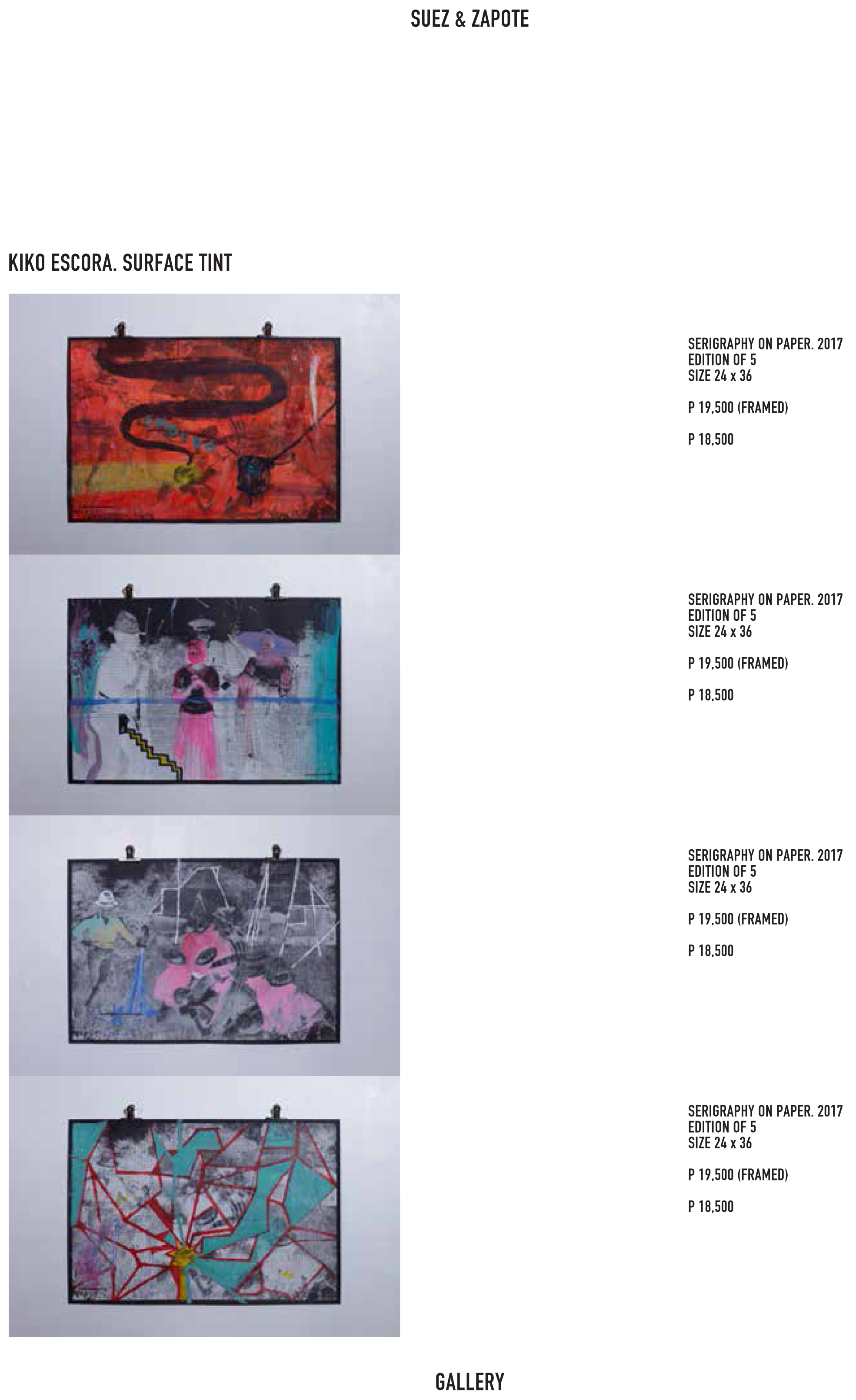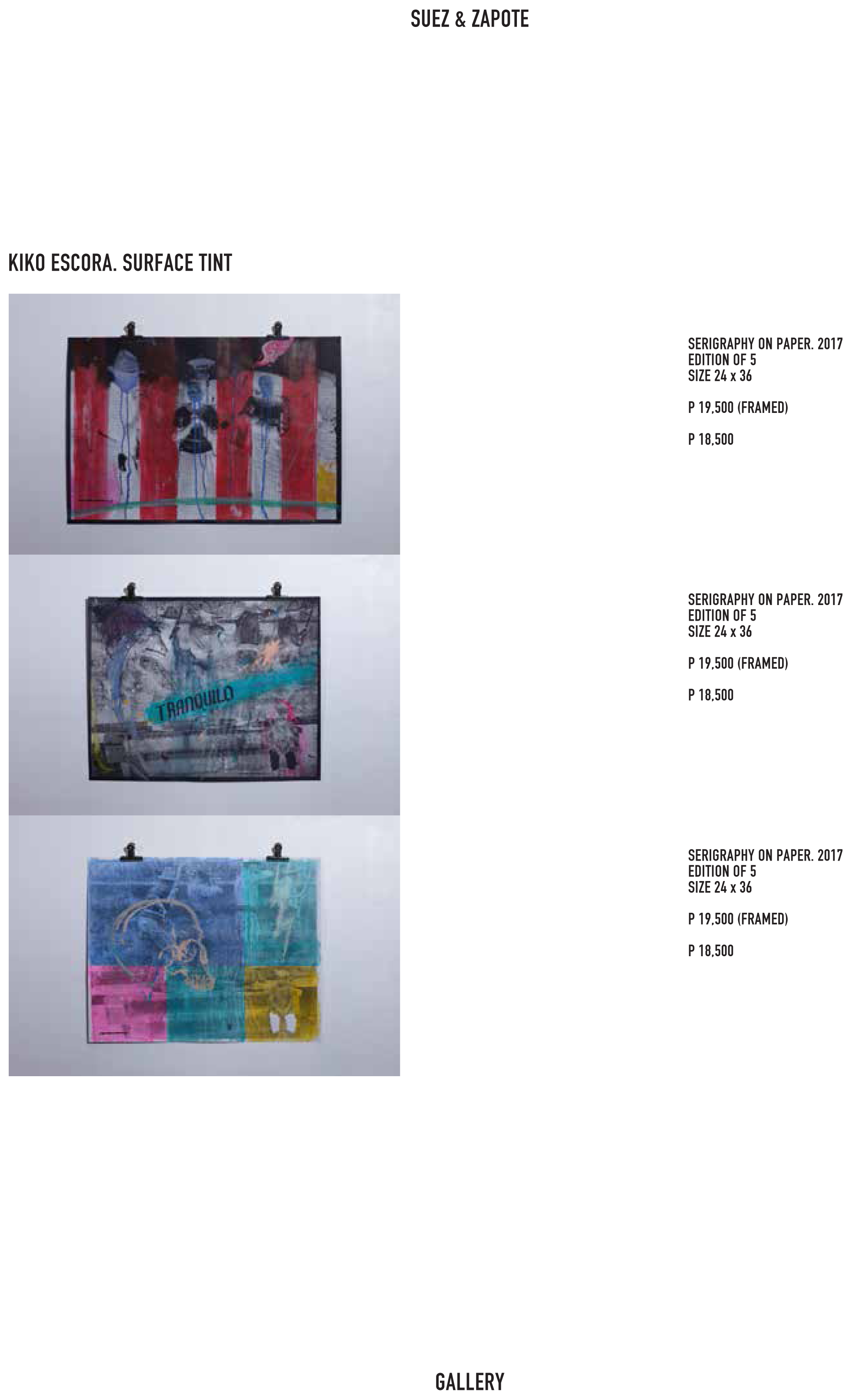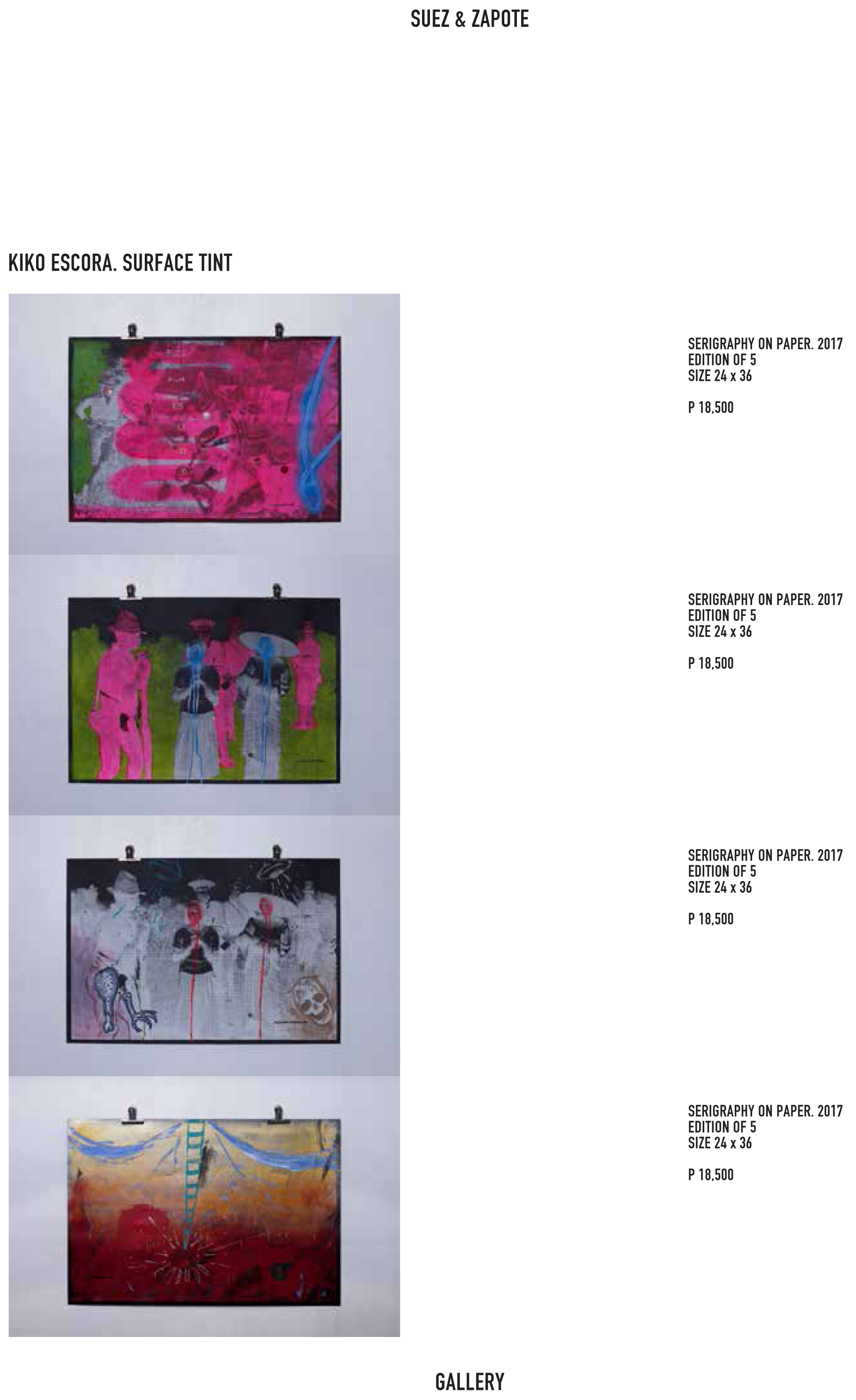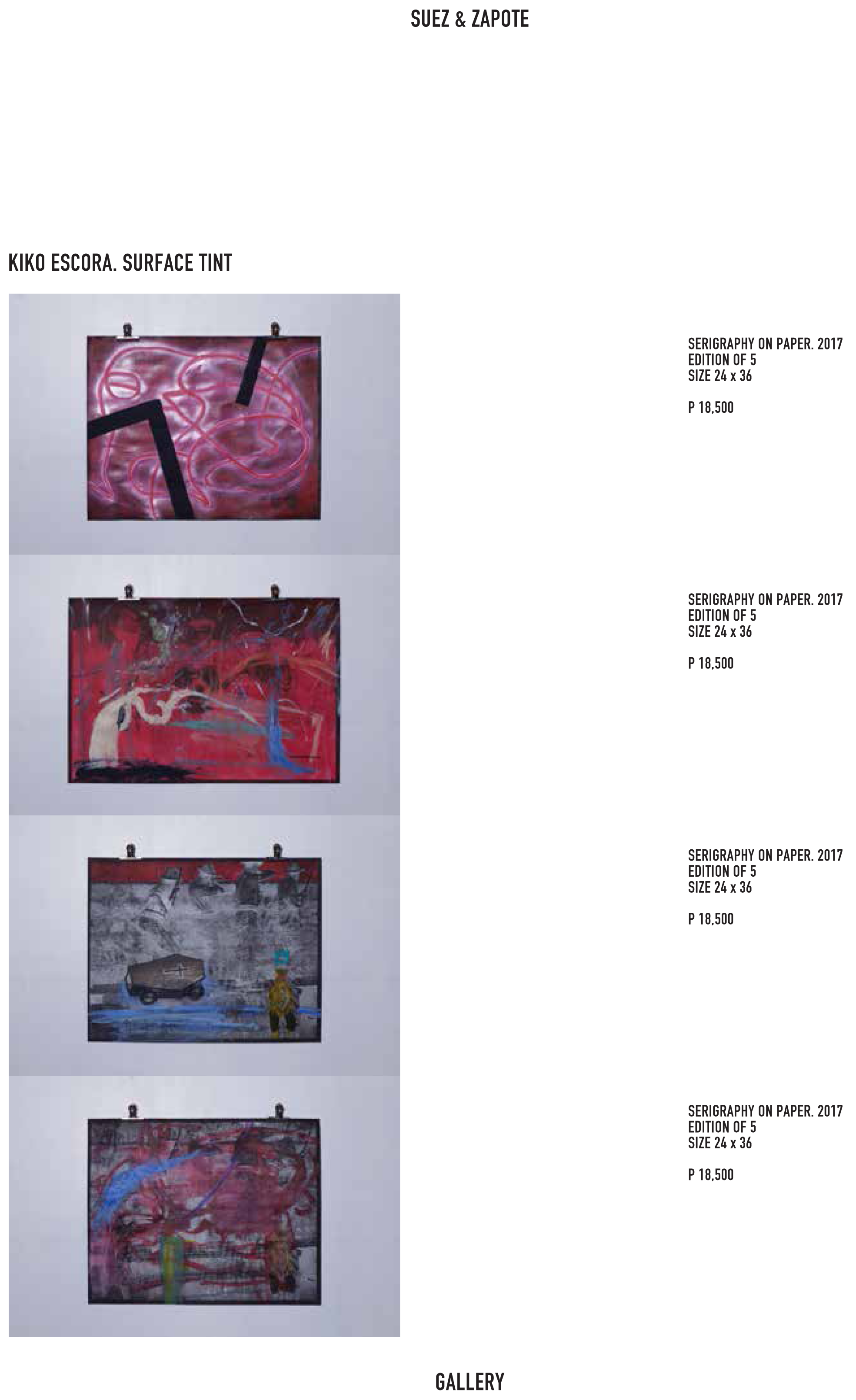 The process is an exercise in recycling memory, or an image, literally. These show a glossing over of the past for the convenience of the present just as sugarcoating the surface so we can bite the bitter fillings.
Visit Suez and Zapote Gallery and check out the artworks now! For more information, feel free to dial (02) 555-1685.
Categories Art + Design, Collaboration, Limited Edition