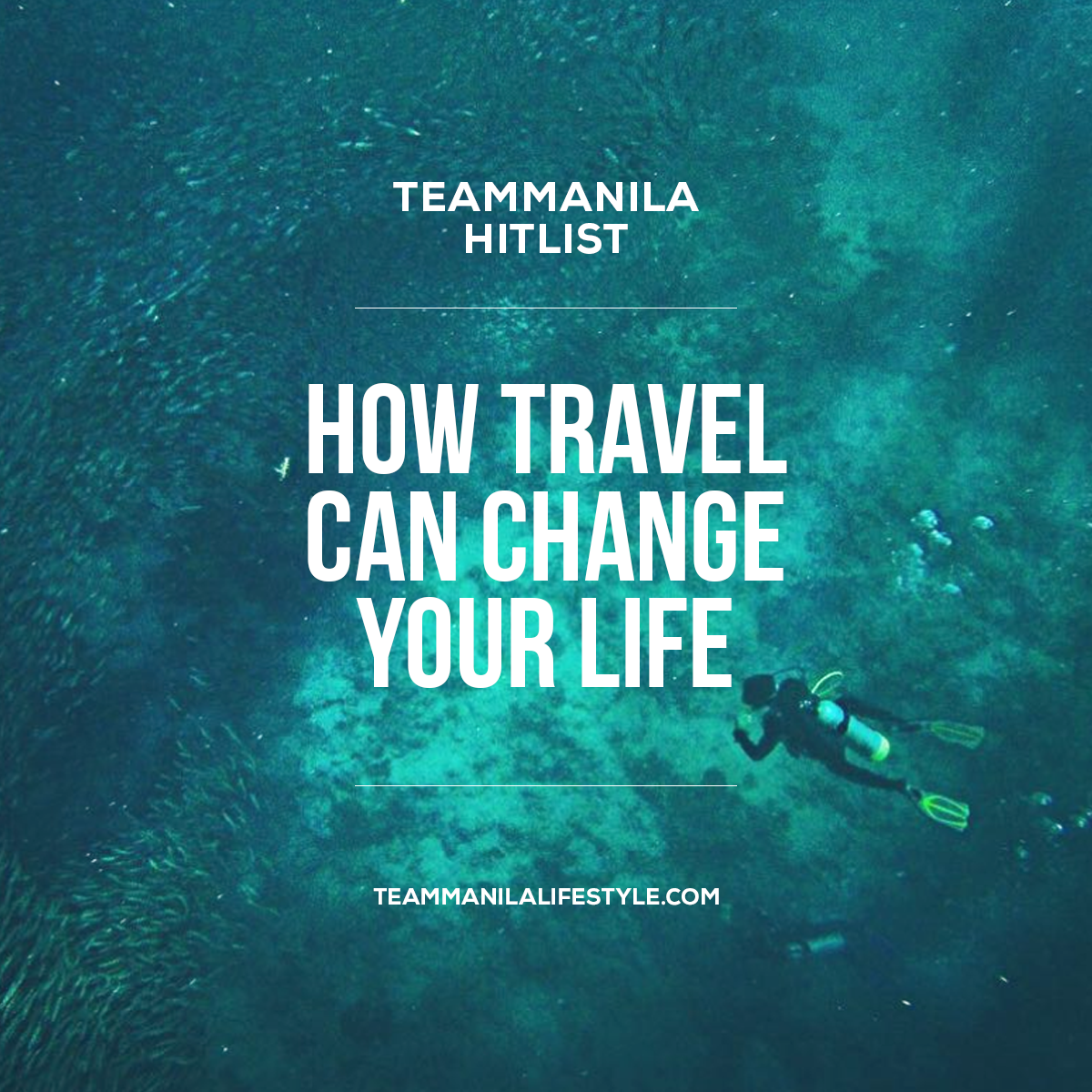 @gabmejia Instagram
More than the getting full blast relaxation from enjoying the crashing waves from the shores to igniting the sense of adventure in climbing the highest peaks, traveling gives an experience worth remembering. More than these moments, traveling has opened the doors for a new and better version of one's self in many ways.
Let's hear it from these travelers how much traveling has changed them that you surely can relate to.
ON GAINING A REWARDING EXPERIENCE
"Traveling has changed my life in a way that it became an outlet to express myself and appreciate life aside from the four corners of work.
Moreover, I learned how to deal with different situations, mingle with all sorts of people and live within my means or budget. It builds character and confidence because you encounter obstacles and cope with different culture, views and opinions of people apart from your own. It's actually a good teacher as it made me become more aware with nature, appreciate history and improve my management skills in terms of financing, organizing and planning my trip.
Traveling is something I do to constantly remind me how vast and diverse the world is. There is always a room for new learnings which are a rewarding experience that we can use to share and inspire others.
Of course, having a perfect selfie with beautiful scenery is an added bonus!"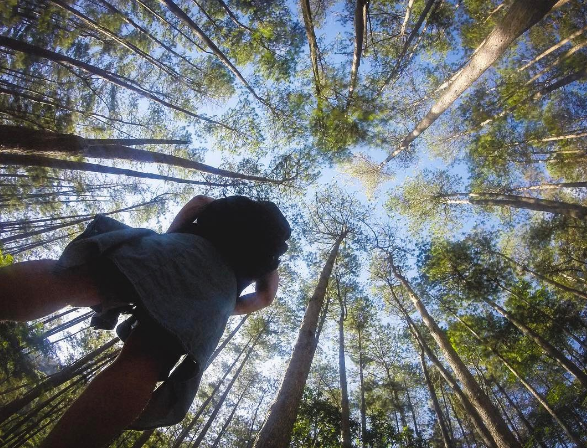 Rusdan Carl Ban Docto is an ordinary office guy on regular days who loves exploring unique destinations, cultural sites, challenging mountains, turquoise waterfalls and unspoiled beaches.
ON MEETING NEW PEOPLE
"Traveling changed my life once I decided to pursue a childhood dream of traveling solo long-term. A new world opened up to me—an endless discovery of sights, sounds, colors, people, stories and a newfound appreciation of home. My faith in humanity is strengthened as I continue to be touched by the kindness of strangers over and over, especially in instances where I find myself vulnerable.
When I made the decision to travel, I met like-minded people who I still travel with and have strong friendships with up to this day. Writing about my trips became part of my life as well."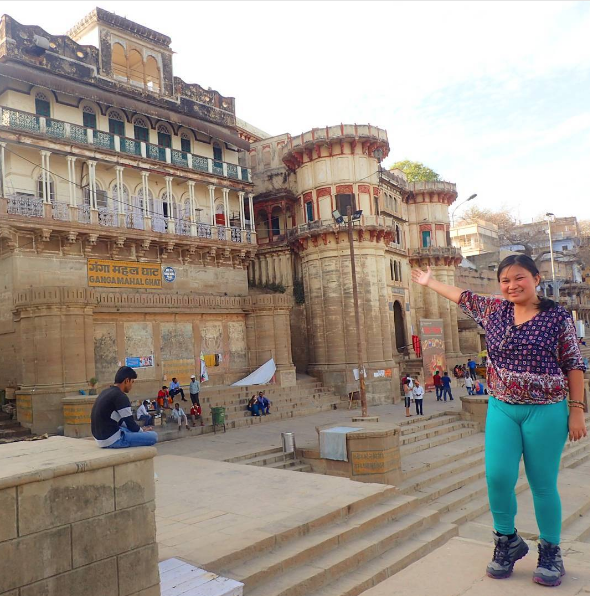 Claire Madarang believes in traveling light, particularly in the inner journey.
ON BEING MORE AWARE OF THE THINGS HAPPENING AROUND THE GLOBE
"For me, traveling and exploring new places helps shift perspectives and see new dimensions in this ever changing planet. In a world where ideals are governed by billboards and TV ads, I've realized that there is a lot more going on than just TV love teams and paychecks. Every single second, there are volcanoes erupting, oceanic tides drowning and creating new islands and cultures blending from all corners of the globe. Being a witness of these has broadened my perspectives."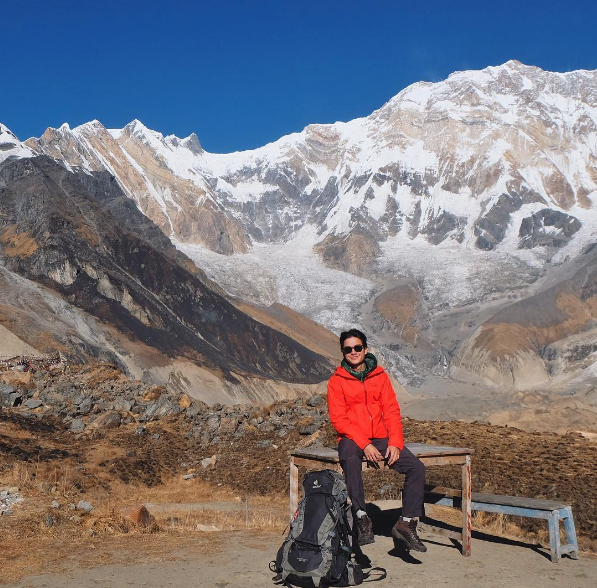 Javi Cang loves exploring places, meeting new people, trying new food and climbing mountains with his camera on a weekly basis.
ON CHANGING CULTURAL BELIEFS
"Before I started traveling, I usually just spend my time watching TV series at home and hanging out with friends. When I began to detach myself from the societal convention and start doing things that scare me, life lessons come into play and I started to look at life from an entirely different vantage point. My cultural beliefs have really changed such that when I visit Siquijor. I used to think that people who live there must be a witch but discovered that it is the opposite and met nice people. Also, it just surprises me to influence and be influenced by other travelers to become more open and responsible.
Traveling constantly has made me richer in gaining experiences & life lessons as well as ticking items on my bucket list."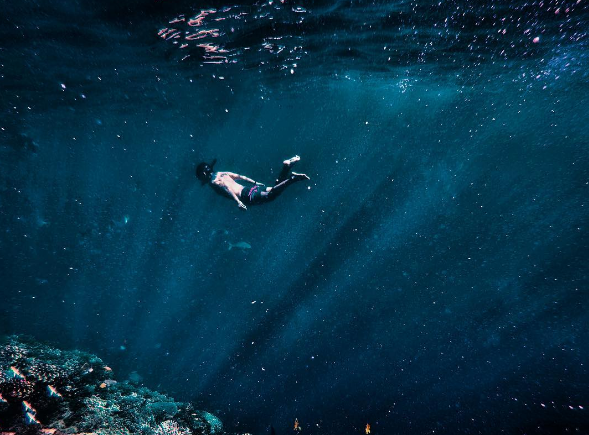 Ron Alegre always runs for the thrill of adventure.
ON REACHING YOUR DESTINATION
"I guess traveling changed me in a way that I view things differently. I learned to follow the stoke up life and realized that there is more to life that traveling can offer.
I learned to love the horizon, I got patient to wait for the sun, I learnt to search for places with less people who know its whereabouts and I learned to be different, to be wild. I become more responsible carrying my backpack—my burdens in life. I realized that if you keep going no matter how much you carry at your back, you will arrive to your destination with your backpack as your companion and as an aid to where you're going."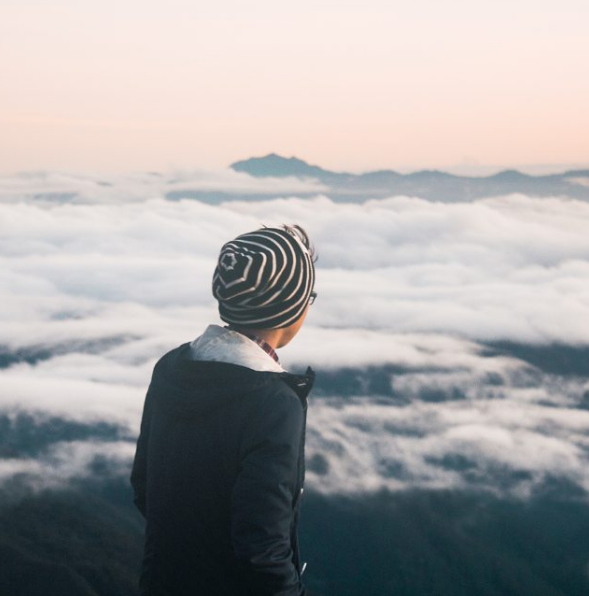 Norbz Manlapas is a hiker and a visual storyteller who is in constant search of great perhaps.
ON APPRECIATING THE WORLD'S BEAUTY EVEN MORE THROUGH THE LENS
"My love for both photography and travel have changed the way I see the world and light—teaching me to be fully present, noticing the details and appreciating the beauty of the mundane, whether or not I have my camera with me. Traveling not only reminds me of how beautiful our world is; it also challenges me to live in gratitude and make more conscious choices to preserve this gift."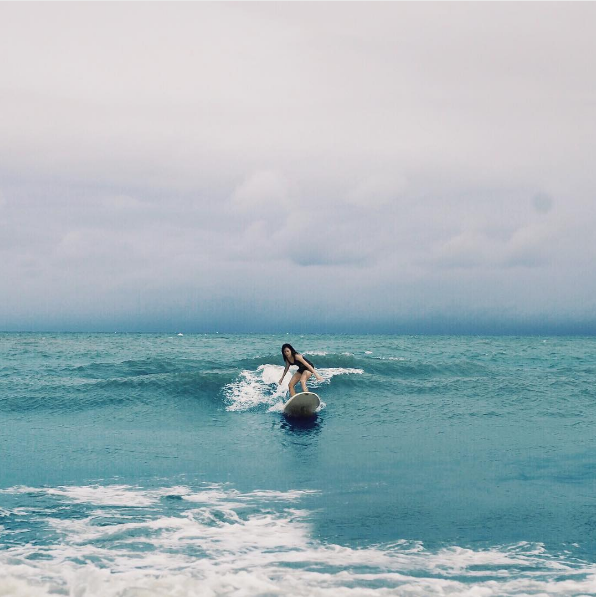 Lea Valenzuela has a passion for photography that fuels her desire to travel.
ON GETTING OUT OF YOUR COMFORT ZONE
"Traveling really has changed and continues to change my life.
Growing up in one place and being kind of sheltered and not experiencing the various ways that life could be has made me come to just accept that life was going to be certain, taking life for granted and just following down a predictable path.
Traveling completely broke open my world. There were so many ways of doing things and ways to live, an infinite number of experiences being had by other people, learning about those through getting to know others. It was mind expanding. It gave me a better idea of what was possible for me and how I truly wanted to live. Figuring that out was tough and it's an ongoing process of trying things, filtering out what works for me and what doesn't learning to be accepting or at least tolerant of what other people's choices are and just having less expectations about how life is gonna go and let it surprise me instead. So far, it hasn't let me down. It's so freeing to accept that my life is going to be more like sailing, zigzagging rather than a speedboat that directly goes from Point A to Point B. It has taught me to be grateful about everything in life, especially the journey with all its ups and downs."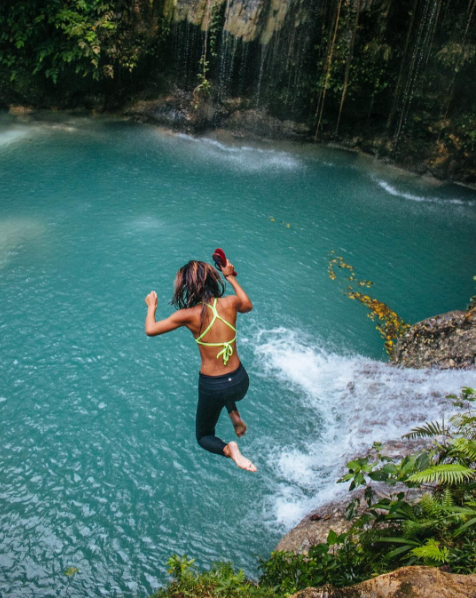 Sabs Bengzon is like every one of us who looks for a little uncertainty.
ON REALIZING THAT TIMING IS EVERYTHING
"Traveling made me believe that there is enough time for all the things that I need to do, all the places I want to go to and all the people I should share my stories and idea with. It changed the way I perceive life wherein I don't need to rush everything but instead respect timing as it prepares me for the right things, right places and right people."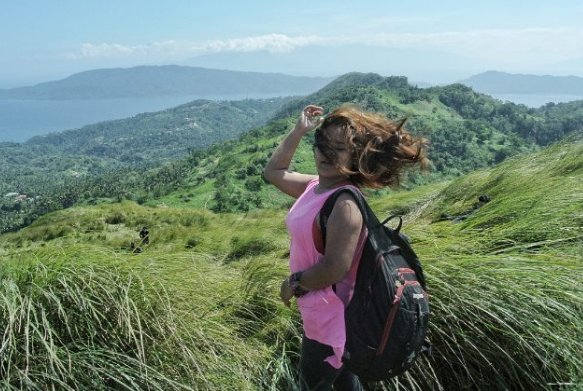 Vigie Ador has passion for photojournalism and has love for the outdoors. She not only climbs mountains but moves them too.
ON UNDERSTANDING THAT THE WORLD IS BIGGER THAN OURSELVES
"I can still vividly remember the moment when I fell in love with traveling. It was when I was 12 that I had my first major climb in Mt. Kinabalu in Malaysia where I was able to experience the raw and unfathomable beauty of nature, which I would never have imagined if I didn't say 'yes' to adventure. Ever since that moment, I told myself that when I turn 18, I would travel the world—and so I did.
Being young never stopped me from living this dream of mine. In two years, I was able to travel to 3 continents, around 15 countries, more than 30 provinces in the Philippines and climb at least 30 mountains around the world. Traveling brought me closer to the world and the people whom I share it with. From the places to see, the stories to be shared, the memories to be remembered up to the people that we meet, each of these have made me know and understand myself deeper. It brought out the child in me, the same child I was when I was 12. It made me become more confident to appoint that I could talk to anyone and think that I could do anything I can dream of. Traveling has ignited my love and passion for photography and it had continuously fueled this passion of mine ever since.
It has opened my mind and has widened my perspective to see the beauty in the most unexpected places of the world. The beauty of the pain we feel in leaving a city we love so dearly. The beauty of expecting for the sun to show the rain bothered to say hi. The beauty of meeting people whom we think we don't like but fall in love in the end anyway. Seeing beauty in the most unpredictable places, we learn to appreciate the simple things in life and in these small things we realize that indeed this world in which we treat on is so much bigger than ourselves."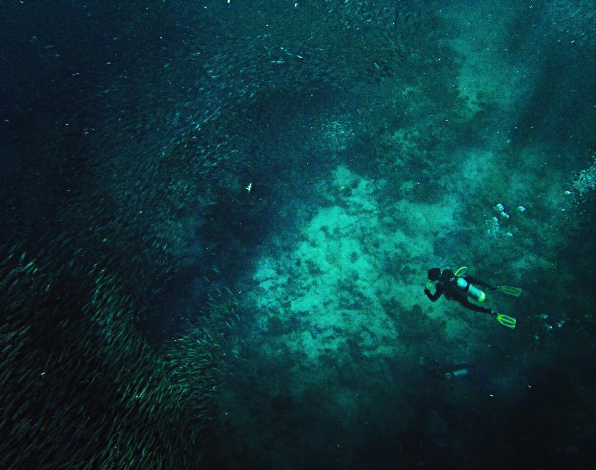 Gab Mejia started being in a ridge to reef and everything in between at a young age.
ON LEARNING HOW TO IMMENSE YOURSELF WITH DIFFERENT CULTURES AND PEOPLE
"Three years ago, I lack empathy for other cultures and people whose cultural backgrounds are different to and from what I believe in. Since traveling lets me see how other people live and experience the unfamiliar, I gain understanding that everyone is distinct; that my manners, political opinions, religious practices and social expectations are not universal. It did expand my cultural horizons and perspectives. It made me re-evaluate myself especially the way I judge people. Those deep conversations with strangers, the table I share with someone who does not speak my language, the trail I follow alongside a person whose skin color is ten shades lighter than mine—all these made me more human."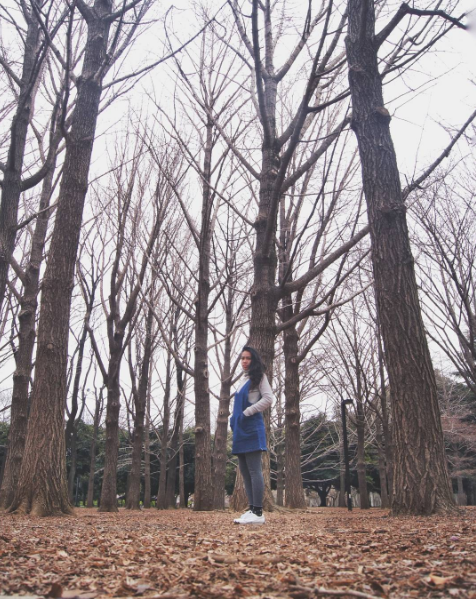 Jezreel Lopez is a paradoxical mix of outgoing and introverted.