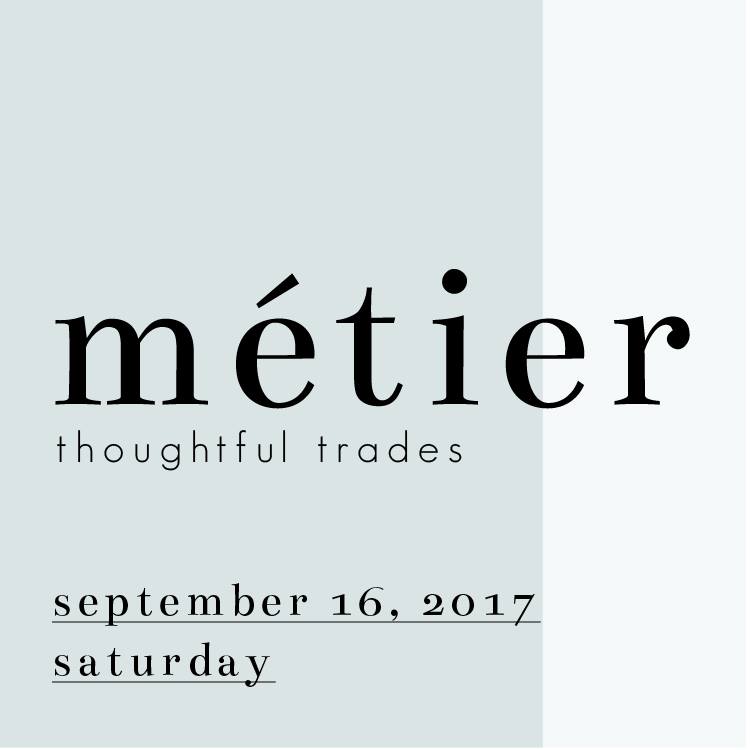 On its third run, Métier Thoughtful Trades was held at Suez & Zapote Gallery, Makati last September 16, Saturday. Spearheaded by Radioactive Mushrooms in the Forest , this pop-up store is an ensemble of eight local makers Dandy Ona, Nanny Rose, Artwhale+, Soulflower Co., UVLA, Studio Soup, Roko Supply Co. and Khadija.
The name was derived from a French word Métier which means a field of work, an occupation that is someone's area of expertise and for which he or she has received specialized training.
Different products such as perfume, jewelry, honey wax, conditioner, healing gel, storybooks, to name a few were on sale during the pop-up store from the following brands:
Radioactive Mushrooms in the Forest
This is an independent brand experimenting with creating perfumes relating to visions and senses and inspired by memories and imagination.
Facebook
Instagram
Website
Dandy Ona
They design intricate and dreamy but classic and elegant jewelries—necklace, earrings, bracelets and rings perfect for engagements, birthdays and special occasions.
Instagram
Website
Nanny Rose
They make and sell all-natural personal care products from head to toe—soap, shower, gel, shampoo and conditioner, lotions, hand & foot cream, bath, massage oils among others.
Facebook
Website
Artwhale+
They are the premium fine art supply in the Philippines that sources products from around the world.
Facebook
Website
Soulflower Co.
They produce handmade accessories that started out as a hobby and soon ventured on a silversmithing studio.
Instagram
Website
UVLA
Stands for unique vintage and lost art, this is a little storage for obscure articles in history.
Facebook
Instagram
Studio Soup
This is a shop that promotes and sells zines, independent publications and printed matter from Manila and beyond.
Facebook
Instagram
Website
Being a canvas for growth and learning, Suez & Zapote Gallery functions as a space for workshops, exhibits and other events.
For inquiries, visit Suez and Zapote Facebook and Instagram or feel free to dial (02) 555-1685.
Categories Art + Design, Collaboration, Events, Features, Products, Suez & Zapote