We look back at the time during Good Friday of 1895 when Andres Bonifacio and 8 other Katipuneros first declared independence inside Pamitinan Cave in Rodriguez, Rizal. There, he wrote the words 'Viva La Independencia Filipina' on the walls of this cave. Last June 21st, that moment was highlighted by the launch of the capsule collection at Suez & Zapote.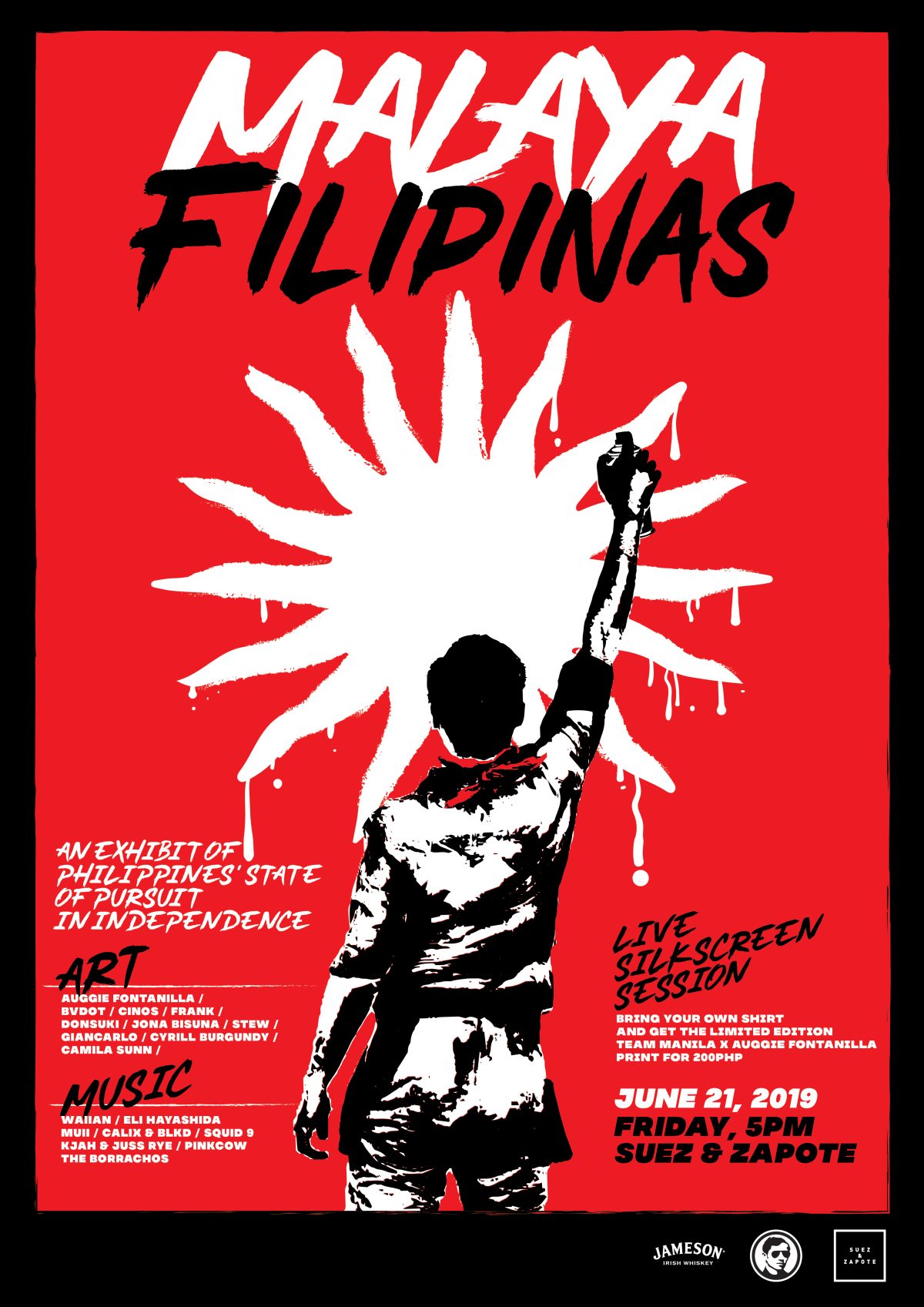 Aside from the release, event-goers brought their light colored shirts to have an exclusive Auggie Fontanilla design print on it with the live silkscreen session.
Accompanied by the launch was a mixed media art exhibit featuring various independent artists. Among them were Jona Bisuña, Giancarlo, Camila Sunn, Cyrill Burgundy, STEW, Donsuki, BVDOT, CINOS, FRANK, and Auggie Fontanilla.
The crowd was also entertained by the live musical performances of Waiian from Kartell'em (with IDSG and RuiijiKun), MUII, Eli Hayashida, Calix and BLKD, Squid 9, KJah and Juss Rye, Pinkcow, and The Borrachos.
This event was made possible by Jameson and Wings n' Chill.
The Malaya Filipinas collection includes shirts, tote bag, posters, and stickers. They are available at Suez & Zapote, dailygrindstore.com, and Lazada. Artworks by the exhibitors are also up for sale in-store.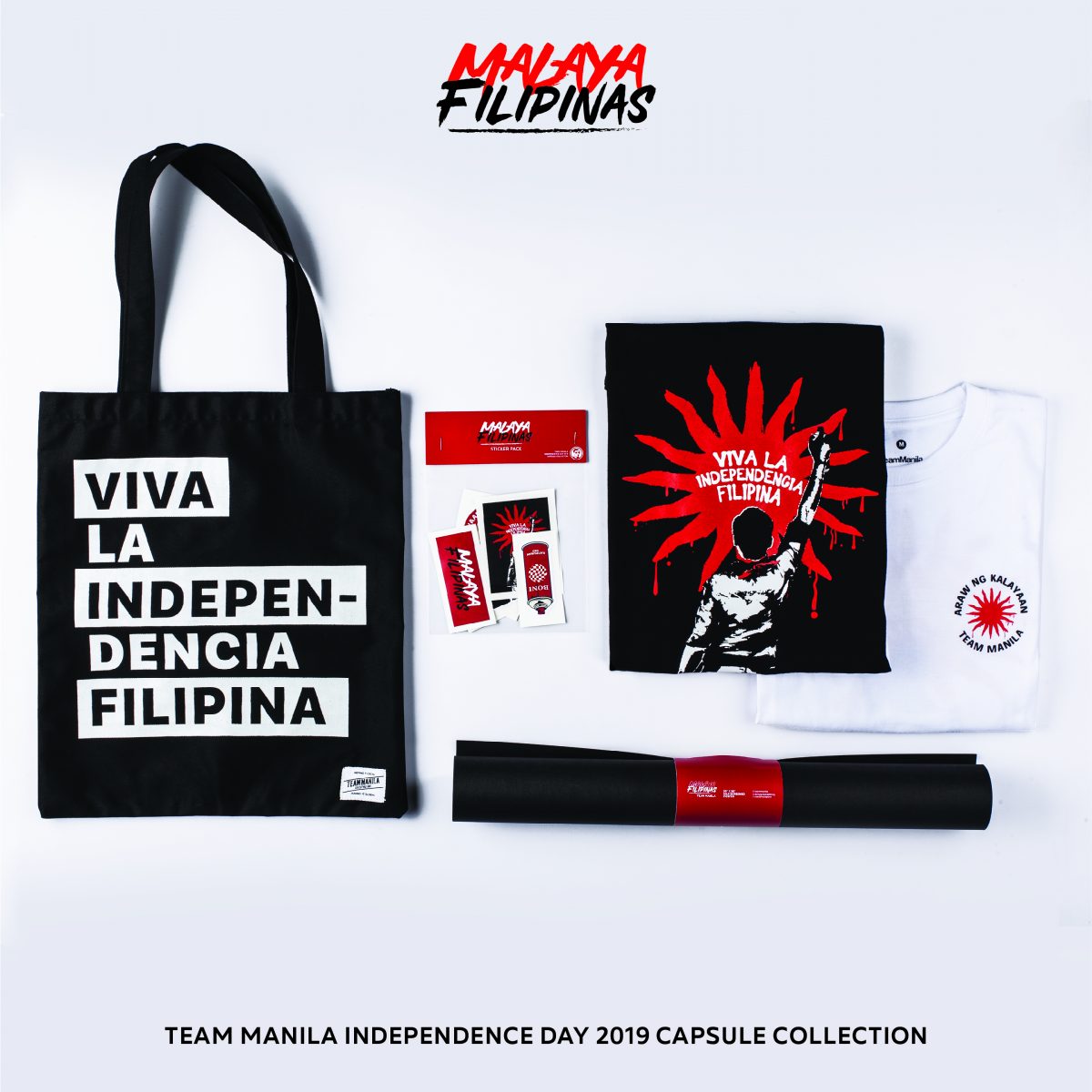 To know more about our exhibitors, follow them here:
To know more about our performers, follow them here:
Categories Collaboration, Collection, Events, Lifestyle, Limited Edition, Music, Products, Silkscreen, Suez & Zapote, Uncategorized