If you're into design, about to, or already immersed in it, design is practically everywhere and flourishing!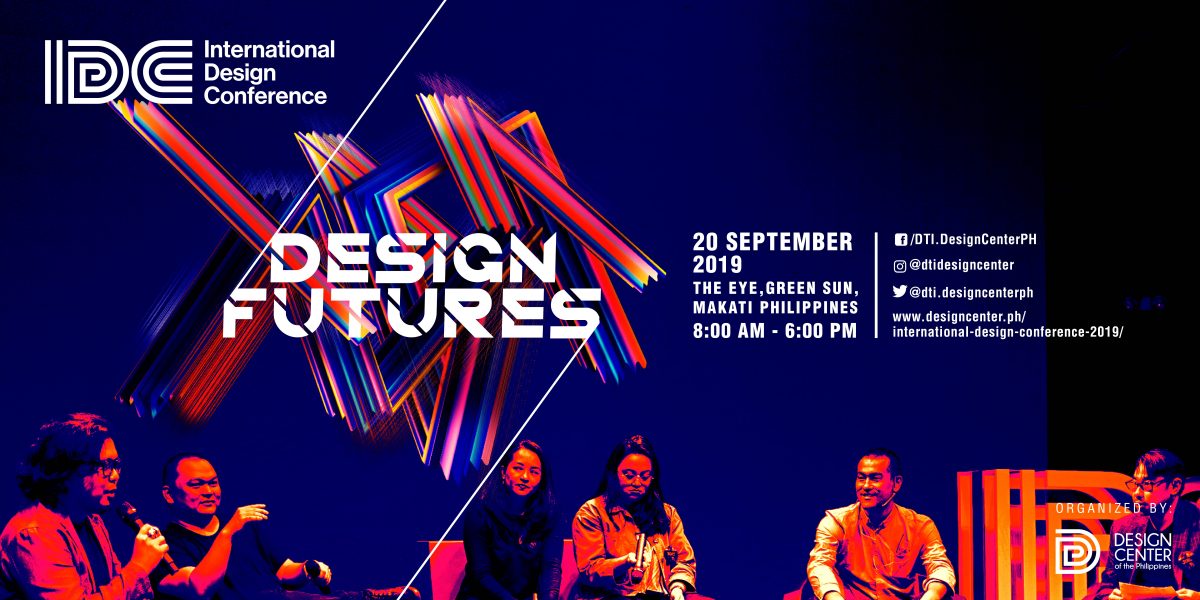 This September 20, Friday, you can tap into the power of design at The International Design Conference 2019 to be held at The Eye at Green Sun Hotel, Makati City, 8AM to 6PM.
The International Design Conference is an event where thought leadership is encouraged, innovation is truly welcome, and power business moves are encouraged.
This year carries the theme "Design Futures" which aims to spark and lead conversation on crafting design responses to a more livable future.
The best thing is… the entrance is FREE!
Be there!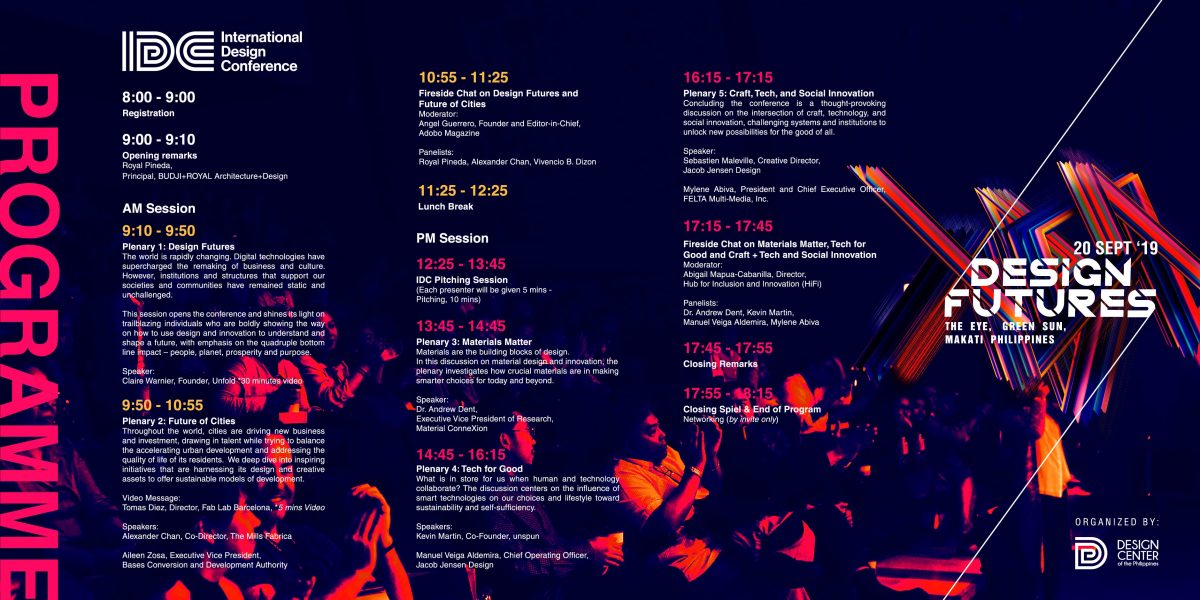 Categories Art + Design, Events, Uncategorized