Forget white polos and patterned skirts because you're off to school with a new kind of cool. Start the academic year with a style that's comfortable and unique at the same time. Ace that math subject and still look cool with the help of this season's TeamManila Shop Guide. Come and check out what we've got for you below!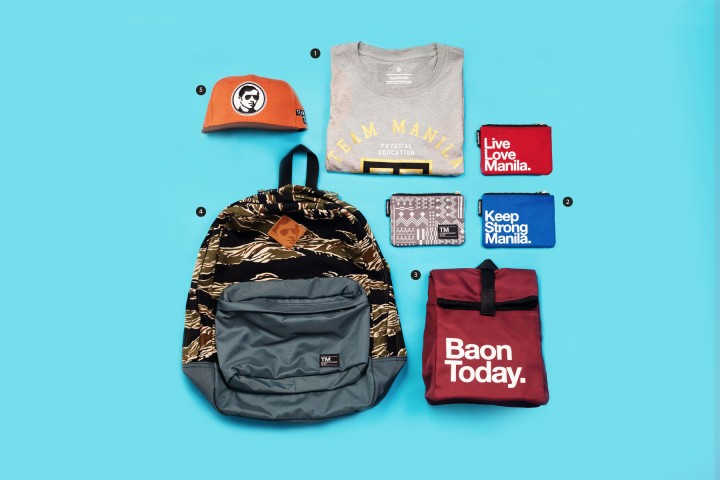 1. TeamManila Physical Ed. Shirt
Don't hesitate to sweat it at the school gym especially when you're sporting this TeamManila Physical Ed. shirt. It's perfect as "pamalit na t-shirt", too.
2. TeamManila Pouches
Keep your abubots organized in these TeamManila pouches. Whether it's plain or patterned, you sure won't have a difficult time finding your locker keys after class.
3. Baon Today Lunchbox
When cafeteria food starts to get boring, pack a hearty meal from nanay in this Baon Today lunchbox. Don't forget to share your hotsilog and tsokolait to your lunch break buddy.
4. Free Country Backpack
Books, paper, gadgets or pens, this Free Coutry Backpack can carry them all for you. Sturdy and a great way to show some Filipino pride, bring this one on a busy day.
5. PH Hero Cap
Hop in from one building to another without having to worry about the wind or heat. Cap off a great school day with this PH Hero cap.
Categories Gift Guide, Lifestyle, TM Tips